Comedian, actor, and widely disliked guy T.J. Miller has been charged with allegedly calling in a fake bomb threat aboard an Amtrak train. And according to the federal complaint obtained by Gizmodo, law enforcement officials are claiming he made the threat in a drunken attempt to get back at a fellow passenger.
Earlier today, the US Attorney's Office in the District of Connecticut, as well as the New Haven Division of the FBI, jointly announced that they had arrested a 36-year-old man named Todd J. Miller last night for "intentionally conveying to law enforcement false information about an explosive device on a train traveling to Connecticut."
The Hollywood Reporter and CNN have reported that the man is indeed the same 36-year-old former Silicon Valley actor who's set to soon co-star in Deadpool 2.
According to the complaint, Miller was aboard a train headed from Washington, DC to Connecticut on the evening of March 18th.
Once in New Jersey, he allegedly called a 911 dispatcher and reported that a female passenger in his first class section was acting suspiciously, constantly checking her suitcase and bag, and that she could have had "a bomb in her bag." Amtrak officials then stopped the train Miller identified as the one he was on at its next stop and a bomb squad scoured the train. But they found no explosives nor the woman he identified. Miller had in fact given the dispatcher the wrong train number, so officials scrambled to find the real train, now headed to Connecticut. They again stopped and searched the train, and found only the woman he identified.
G/O Media may get a commission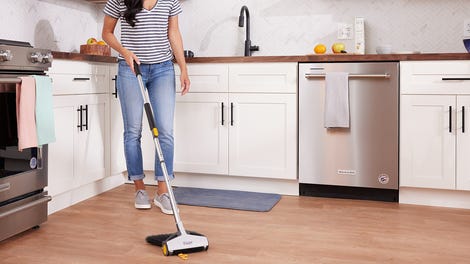 BOGO 50% Off
Flippr - BOGO 50% Off
During the initial train search, an Amtrak police officer called Miller back on his cell phone. According to the officer, Miller told him that he had already boarded off the train in New York. The officer detected slurring in his voice and asked if he had been drinking. Miller replied that he only had "one glass of red wine." The officer also asked that if Miller suffered from any mental illness, to which Miller reportedly replied, "No, absolutely not. This is the first time I've ever made a call like this before. I am worried for everyone on that train. Someone has to check that lady out."

In later interviews with law enforcement officials, Amtrak employees aboard the train alleged that Miller had been visibly drunk since he first boarded the train in Washington, DC, that he continued to drink during the trip, and that he was repeatedly reprimanded for being too loud and ultimately kicked off the train once it reached Penn Station in New York. Both they and the accused woman said that Miller got into an argument with her, with one first class car attendant characterizing it as a shouting match. The woman, for her part, said that Miller had started the argument on his own, and it was later determined that she had never even owned the suitcase Miller described her as having.
"Accordingly, the evidence supports the conclusion that Miller, motivated by some perceived grudge against the [accused woman], knowingly, intentionally, and falsely made a emergency 911 call to law enforcement accusing her of carrying a bomb; and that when contacted while the public safety response still was ongoing, made a deliberate choice to continue conveying false information in order to maintain and enhance the believability of his initial false bomb report," the complaint, drafted by Daniel Sentementes, a task force officer with the New Haven FBI office, stated.
More than just being a colossal dick, prosecutors are likely to emphasize the massive drain of resources Miller's alleged prank caused. The complaint notes that the threat delayed four trains for up to a hour and a half, and ultimately cost more than 1,000 passengers a combined 38 days and a half worth of time.
Miller's reputation as a frequently rowdy drunk, sexist, and horrible co-worker precedes him, but it's not the first time he's been accused of more disturbing behavior. He was arrested for slapping an Uber driver in 2016 (an incident that ultimately led to a settlement with the driver reached just this past March), and has been accused of sexually assaulting and punching a woman during college.
Neither Miller nor his agent have immediately responded to a request for comment. Miller appeared before an US District Court in New Haven Tuesday and was released on a $100,000 bond.
The full complaint can be read below: