Aaron Taylor-Johnson reveals his favorite scenes in Kick-Ass 2 and explains his thoughts on his possible Avengers character Quicksilver. Cobie Smulders reveals how S.H.I.E.L.D. agent Maria Hill will fit into the wider Marvel universe. Tom Cruise's time-looping war movie adds a new costar after the movie finishes filming. Spoilers now!
Top image from Edge of Tomorrow.
The Avengers: Age of Ultron
Kick-Ass star Aaron Taylor-Johnson discusses his thoughts about the character of Quicksilver, a part he remains in talks to take on:
There's years of backstory on him all there to use, and I like doing that. Him and his sister have been abandoned by their parents and their father, and they grew up in Eastern Europe defending and looking out for themselves and each other. His sister [Scarlet Witch] really is his guidance - emotionally she's the one who looks after him, and vice versa. He's very over-protective physically - he doesn't want anyone touching her. I take the personality into consideration more than just the fact that he runs really fast.

He has real anger frustration, and I like that. I always thought it'd be quite funny if you saw him eating loads and people asked him why and he'd explain it's because he's burning so much energy all the time. Or you'd see him zip back into a scene, because he's already nipped out and got his lunch somewhere else. It's just that he gets so bored - his attention span is so f*cking quick. But those are the things, as I said… you play with the real character, but then you play with the fact his powers can be explored in every dimension - his attention, his frustration.
There are some more thoughts at the link. [Total Film]
---
Captain America: The Winter Soldier
Cobie Smulders discusses her future as Agent Maria Hill, starting with her role in the Captain America sequel, not to mention ABC's Agents of S.H.I.E.L.D.:
Yeah, the world is a very unstable place. You know, there's so much I can't say... It's very hard. But Cap and Romanoff are basically Agents of S.H.I.E.L.D., and they go off and do one thing. We're overseeing everything, and there's a communication breakdown... I can't say anything! But it is very much about S.H.I.E.L.D. — it's all about S.H.I.E.L.D., basically. But there are so many different components to that agency. Maria plays a small part in the S.H.I.E.L.D. universe, but I like to think an important one. We'll see.

I was thinking, Cap opens in April and S.H.I.E.L.D. will still be airing its first season, most likely. Maybe Maria Hill could be the connective tissue between those two stories…?

It's going to be very interesting to see how these next three years of Marvel plays out, because they're so smart and so good about keeping the stories connected. You know, Iron Man 3 was happening after New York, and it was sort of his side of things; S.H.I.E.L.D. didn't have anything to do with it really. Then Cap comes in, and it's all about S.H.I.E.L.D. — and Thor's, like, in another world. But just seeing how all these pieces come together — I don't know how this timeline is going to work within that. I don't know if it's going to be conflicting with the movies or what, but I love Joss [Whedon] and Jed [Whedon] and Maurissa [Tancharoen]. The [S.H.I.E.L.D.] cast was amazing. Clark [Gregg] is my bud. So if they want me to come in and want me to play it, I'd be happy to come and play.

In the comics, Maria Hill butted heads with Nick Fury a lot. Might we see a little more of that conflict in Cap 2? I know there were little hints of that in The Avengers, some of which got cut.

Yeah, we were definitely pushing that in The Avengers. In Cap 2 you see another side of their relationship.
G/O Media may get a commission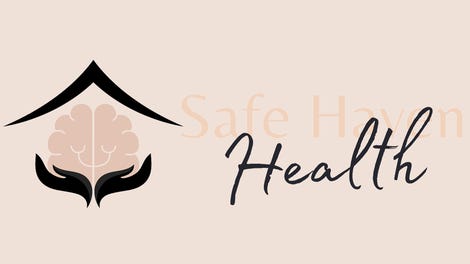 Addiction counseling
Safe Haven Health
[IGN]
---
Jurassic Park 4
Safety Not Guaranteed director Colin Trevorrow discussed his plans for the fourth Jurassic Park movie on the Jurassic Park Podcast, and Bleeding Cool has this partial transcript:
"It's important to make a movie for the fans but I also have to remember that there's a lot of people who just couldn't care less and need me to make a solid case for why the hell there's a Jurassic Park 4 in the first place and I want to make a movie for them too… This is not a paycheck gig for me and it's not the movie that I'm making so I can make the movies that I really want to make. I actually want to make a kick-ass Jurassic Park movie… When I get to sit down with guys like John Rosengrant and adjust the talon length on a dinosaur and then we're looking at variations on skin color, that never feels like work. That's when I feel like a kid… I saw some of the rumors on the internet and I would have all kinds of red flags going off if I heard they were going to muzzle a T-Rex. So I would say don't believe everything you read, there are way more insiders on the internet than there are in real life."
There's a bit more at the link. The full interview is below. [Bleeding Cool]
---
Edge of Tomorrow
Tom Cruise's latest high-concept sci-fi movie—previously known as All You Need Is Kill—in which he plays a futuristic soldier constantly reliving the last day of his life over and over again, has reportedly added erstwhile Entourage actor Jeremy Piven to the cast, despite the minor detail that filming has already been completed. Piven is reportedly playing Colonel Walter Marx, and he's apparently not a total afterthought; the reshoots that add Marx to the film were reportedly always part of the overall plan for the movie. [Collider]
---
Kick-Ass 2
Chloe Grace Moretz explains how the character of Hit-Girl changed during the sequel's scriptwriting process:
On the first draft with my character it was very male centred so what we had to do… we brought in The Creaseys who was another writing team to collaborate with [writer-director] Jeff [Wadlow] and create more of a female side of the character in relation to the maternal aspect. Because you kind of have to have that female driven character, you can't have the crass eleven year old be fifteen or sixteen, it's not so cute anymore.
The Creaseys to which Moretz refers are likely Chad Gomez Creasey and Dara Resnik Creasey, whose best known work was probably writing and story editing on Pushing Daisies. [Bleeding Cool]
Star Aaron Taylor-Johnson describes some of his favorite moments from the sequel:
There were loads of moments I loved in the sequel that I'm not even in - there's this great scene with the Toxic Megac*nts, where they go to hunt down Night Bitch at her house. That whole sequence of finding her, breaking into her house, and Mother Russia taking down all the cops - it's genius.

Scenes that I personally loved doing? We introduced a load of new superheroes, and the one I really loved playing alongside, and who I'd love to see again was Dr. Gravity, played by Donald Faison. I loved him in Scrubs, and he's such a wicked, solid guy. We had so much fun.

Our fight scene together also mirrored the 'DIp and Sip' fight in the first one, which is my favourite moment from the first movie - when Kick-Ass becomes Kick-Ass after being caught on video. The way we filmed it was so raw and improvised on the spot - and I get to do all my own stunts and fight sequences, so that was really great.
---
300: Rise of an Empire
Here's an international trailer for the 300 follow-up. [/Film]
---
Teenage Mutant Ninja Turtles
The release date of the Michael Bay-produced, Jonathan Liebesman-directed, and Megan Fox-starring Ninja Turtles movie has been pushed back from June 6, 2014 to August 8, 2014. [/Film]
---
Arrow
Here's an interview with Roy Harper actor Colton Haynes. [SpoilerTV]
Bex Taylor-Klaus, who recently received some acclaim for her work in The Killing's surprisingly not terrible third season, has reportedly landed a guest role as Sin in episodes three and four of the second season. The character is described thusly: "A wayward youth, Sin is befriended by the Black Canary and has a connection with fellow street urchin, Roy Harper." [TV Line]
---
Supernatural
Here's the first official image from season nine. [Den of Geek]
---
The Vampire Diaries
Here's an interview with costar Zachary Roerig, who discusses what's ahead for his character Matt Donovan in season five. [SpoilerTV]
---
The Tomorrow People
Here's an interview with costar Madeleine Mantock, who plays Astrid on the upcoming CW reboot of the British cult classic. [KSiteTV]
---
Orphan Black
Here are some descriptions of new characters in the second season, courtesy of E! Online. The first character is described as a "leading man" character:
Cal is an intelligent and surprisingly emotional woodsman who lives off the grid and keeps to himself, who is an artist at his core, but has been burned before. The other newbie is Pastor Johanssen, a leader of a radical faith based on Prolethean sect, who is extremely anti-science. Expect to see both characters recur throughout the 10-episode second season.
---
American Horror Story: Coven
New series stars Angela Bassett and Kathy Bates discuss how Jessica Lange's performance in the first two seasons have influenced their own performances:
Bassett: It was a tremendous influence for me. I'm a big fan of her work. She's incredible. Watching the first two seasons, the work of all the actors, in addition to Jessica, was just an actor's dream.

Bates: Same here. And seeing Sarah Paulson's work, especially last season, you just get like a little kid. You just want to play, too.
They also drop some hints about their characters in the upcoming New Orleans-set, witch-centric season:
Bassett: Well, I play Marie Laveau. It's been interesting, being in New Orleans, because there's such a regard and respect for who she was. She lived to about 80 years old, and she was a very influential person in the city. My character is based loosely on her.

Bates: My Southern accent has come roaring back. Now that that cat is out of the bag, one of the things I enjoyed reading about Madame LaLaurie is that my great-great-grandfather came from Dublin to New Orleans in the 1830s, and he became personal physician to Andrew Jackson. And I read in the book on LaLaurie that his plantation was next door to theirs. So, I was very curious to know whether my grandfather ever met her because I think he would have been there just before she left. I thought that was interesting.

Angela, did you do research into Marie Laveau? How close is this incarnation to the real woman?

Bassett: I read a fictional novel by Tallant, called The Voodoo Queen. I've read two books about her, one that's more historical and one that's her life, but put into novel form. It's just very interesting. We've been filming in the French Quarter. But, I don't know exactly where it's going, so I'm remaining open and just picking up little things. Her father was French Creole, and he gave her gold earrings. Spain occupied Louisiana longer than the French did. I'm also talking to folks from there and just getting a take on how they see her or what they feel about her, to get a sense of who she was and her power in the 1800s, as this black Creole woman.
There's more at the link, including Kathy Bates' uncensored thoughts on what NBC did to Harry's Law. [Collider]
Here's the latest teaser. [SpoilerTV]
---
Haven
Here's a trailer for season four. [SpoilerTV]
---
Additional reporting by Amanda Yesilbas and Charlie Jane Anders.