Cindy Williams may have put a crazy amount of hours into crafting this Dragon out of Paper Mache, but man, looking at that thing? Totally worth it.
Cindy took over 400 hours to craft the Dragon over the course of 8 months as a way to ease herself back into making Paper Mache creations after leaving the medium behind in High School. Just looking at it, you wouldn't think this was the work of someone easing themselves into sculpture!
The level of detail is amazing, but the sculpture is brought together with Cindy's amazing paint work, giving the Paper Mache beastie a wonderful sense of texture, as well as a vivid colour scheme that pops wonderfully.
Luckily for us, she's shared a step-by-step guide to her creation over at Ultimate Paper Mache with lots of pictures, so you can go and see the whole project come together bit by bit. Kinda makes the crappy paper mache stuff you used to play about with in School seem much less exciting, doesn't it?
G/O Media may get a commission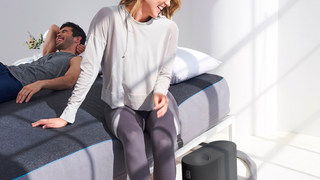 Eight Sleep Pod Cover
[Make:]
---
You're reading Toybox, io9's new blog for all things pop culture. From merchandise to awesome fan creations, TV recaps and critical commentary on the hot topics of the day, you can find it all here!