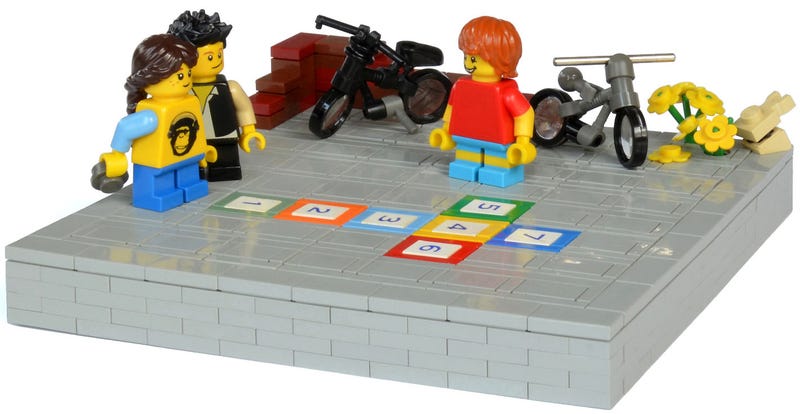 Michael Jasper is a pro at creating great Lego vignettes. This build, simply titled Hopscotch, is a wonderful example of SNOT (Studs Not On Top) building. From the excellent number bricks in the ground to the amazing bikes that utilize the magnifying glass element as wheels, this build is really creative though it looks fairly simple on the surface.
I also really enjoy Easy Vader and his ridiculous chopper.
---
You're reading Leg Godt, the blog with the latest Lego news and the best sets in the web. Follow us on Twitter or Facebook.