Today, they're ubiquitous, but would you believe Tim Leatherman struggled for years to find a buyer for the first-ever multitool? He was inspired to invent it after a 20-country drive through Europe on a shoestring budget.

In 1975, Tim and his wife flew to Europe, embarking on a budget driving tour that would take them as far as Tehran. Their first purchase was the 1969 Fiat 600 you see here. Not a car renown for reliability when new, six years of hard use left it needing regular roadside repairs.

European hotels at the time weren't exactly feats of craftsmanship either. And all Tim had with him was his old Boy Scout clasp knife. He used it to fix everything from the Fiat's engine to hotel plumbing.
"It wasn't enough," explains Tim. "I oftentimes needed a pair of pliers. So the idea was to add a pair of pliers to a pocket knife."
G/O Media may get a commission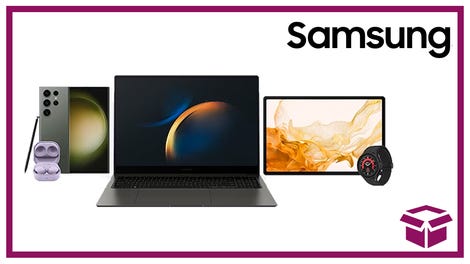 24 hour deals
Discover Samsung - Daily Deal
The first prototypes were hand-cut cardboard.
Back home in Portland, Oregon, Tim went into his garage and started prototyping. His wife worked to support the couple during that time.
"Three years later I had something I thought was pretty good."
Then wood.
That was 1980 and it wouldn't be until the next year before he received a patent for his invention, something Tim dubbed a "multitool." And it was time to find customers.
Tim originally approached AT&T, the US Military and local companies employing workmen. Tim thought it would add a welcome dose of versatility to their belts and a big order for a large number of tools was what he needed to get a new company off the ground. But they weren't interested.
So, he approached local knife makers, trying to sell them the design. He really thought someone would, "Fall head over heels in love with it, give me one million dollars and I'd sit back and live happily ever after," remembers Tim.
But, "Knife companies said, 'this isn't a knife, it's a tool.' So then I went to the tool companies who said, 'Sorry, this is not at tool, this is a gadget.'"
"I like to say that there's a thin line between perseverance and failure to accept reality."
Tim got a day job as a salesmen, but worked nights and weekends for the next four years trying to find a buyer for his invention.
That's when Tim's college buddy Steve Berliner stepped in. His dad owned a manufacturing business in town and Steve was looking for new business opportunities for it. "I was really on the lookout for something we could sell to the general public in high volumes," he says.
A near-final iteration featured a prominent clamp, as well as scissors.
Looking for ways to get the tool on the market, Steve and Tim approached a local catalog company called Early Winters. "They were pretty impressed, but thought it was too expensive," says Tim. "Instead of saying 'go away,' they said 'sit down, let's look at this.'" At the time, the original multitool prototype would have retailed for $40, far too much in Early Winters' opinion. So, Steve and Tim removed the scissors and clamp, bringing the price down to $25. That second prototype (nicknamed "Mr. Crunch" and pictured at the top of this article) would eventually become the first Leatherman Pocket Survival Tool, or PST.
But the story doesn't end there. Tim and Steve decided they'd need an initial order of 2,000 units to make production viable, but that was far too many for Early Winters. So, Steve and Tim began to solicit interest from other catalogs. Eventually one bit.
"One day in late May, 1983, we got a purchase order from Cabela's for 500 tools, which was not 2,000," says Tim. "But on the strength of that order, Steve and I decided to start a business and start production." Leatherman Tools was incorporated and production began in Steve's dad's facility.
"I can remember quite vividly when I knew this was real," remembers Tim. "It was when our second catalog customer was Early Winters, the company that helped us modify the tool."
Tim, working in Steve's dad's machine shop.
They placed an initial order for 250 tools. Then 500, then, a week later, 750. "Two weeks later, they said the 750 were gone, here's an order for 1,000. And that's when we knew something special was happening."
By 1984, Leatherman was making 30,000 tools a year, by 1993 that number was a million for the original PST alone.
Tim, circa mid-2000s in his very own factory.
Today, Leatherman sells $100 million dollars in tools a year, still manufacturing them in Portland. But crappy old cars remain a central inspiration for their burgeoning range. You'll read more about that next week.
IndefinitelyWild is a new publication about adventure travel in the outdoors, the vehicles and gear that get us there and the people we meet along the way. Follow us on Facebook, Twitter, and Instagram.