The heavenly war film Legion gives archangel Paul Bettany the task of defending a truck-stop waitress who's carrying the next Messiah, from the other Earth-cleansing angels. Check out the strange tattooed set pics from the present-day Noah's Ark.
Clay Dix, professional stunt man, has a few set pics from the New Mexico location, and it shows the film's infamous ice-cream truck (more on that later). Looks like the last refuge for humanity isn't atop the floods, but in the desert. But what the heck are those crazy tattoos? I'd like to know more, please — fill me in if you're out there Clay. Which team has the cool tatts? The good angels or the bad angels?
G/O Media may get a commission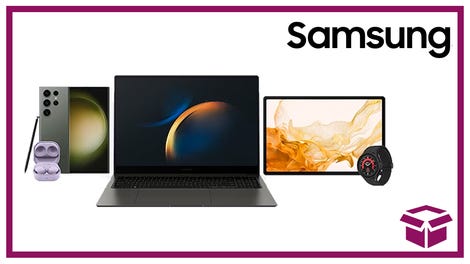 24 hour deals
Discover Samsung - Daily Deal
We spoke with the movie's big cameo star, Doug Jones many months ago, but we feel his answers really explain what's going on here. Slightly spoilery talk, so you've been warned.
Tell me more about your character in Legion, he's an ice cream man at the end of the world? What's an ice cream man doing there?
It's an end-of-the-world epic story staring Dennis Quaid, Paul Bettany and a host of others. It's a great great story that involves angels. It's sort of a modern day Noah's Ark story. It poses the question, Is humanity in a state that God would need to cleanse the world again, much like he did when the floods were sent?
The role I play in the film, it's a cameo, towards the end of the film. When my character shows up it's the beginning of, "Uh oh." I play a character called the Ice Cream Man. It's one scene but it's a very notable moment of the film. The Ice Cream Man sounds fun doesn't it? You have that sense but when I step out of the ice-cream truck you realize that something isn't right with this guy. It's kind of like a clown with a knife behind his back. I do a little something on film that will freak you out. I'm wearing a little uniform that an ice cream man would wear, with a little hat and bow tie.
Will your character have a biblical reference?
Not my character specifically, no, but there are Archangels. The archangel Michael is a lead character. That's who Paul Bettany plays, and there's a little bit of a showdown later and you get to meet Gabriel from the bible. There are a lot of parallels to the Noah's Ark film. Noah's Ark in this film is really a truck stop in the desert. The survivors are a bunch of everyday, average people that you wouldn't think were exceptionally saintly. And the flood isn't water, it's more of a legion of angels from heaven who have come under God's command, to do a little cleansing of Earth.
There's still little to no art or photos for the project, but it's slated to come out January 22, 2010. Hopefully the film's director, Scott Stewart, can keep it on track, because we're ready for a new religious movie to give us what Constantine could have been, and fighting angels is always a plus.
Here's a short video with Gary Michael Walters from Bold Films, talking about the film Legion, just skip to about 3:40...