With Google Reader about to meet its maker, Digg decided to make the ultimate replacement. That was two months ago—and Wired has the inside track of exactly how the project has come together since then.
At the outset, it's fair to say things didn't look pretty. Hopping back in time two months, Mat Honan describes where Digg were when they started:
Right now [Digg Reader is] just a mess of code, Keynote sides, and shit on a whiteboard. They need to turn it into a real product, one to take the place of Google Reader, which shuts down on July 1. They have less than 60 days. Simultaneously, the same team of five engineers is working to integrate another product–Instapaper–that they've just purchased. None of this is top secret, the opposite in fact. Digg publicly promised the world to have a replacement ready in time. They had to move fast. And when you move fast, things get fucked up.
When Google announced that Reader was going to die, Digg announced they'd fill the gap that exact same evening. So what made them think they could do it? Honan explains:
The idea of Digg building a Reader replacement just resonated. The revamped Digg.com was already popular, especially in news and developer circles. It had a reputation for scrumptious headlines and kickers, courtesy of editorial director David Weiner, a HuffPo alum. It's tech team, led by CTO Michael Young had already shown serious backend chops, which meant people didn't doubt its ability to pull off building a reader. The same minimalist sensibility that design director Justin Van Slembrouck had given the front page of Digg would translate well to the new project, and, hell: Its GM Jake Levine might even be able to figure out a way to monetize it in ways Google never had.
G/O Media may get a commission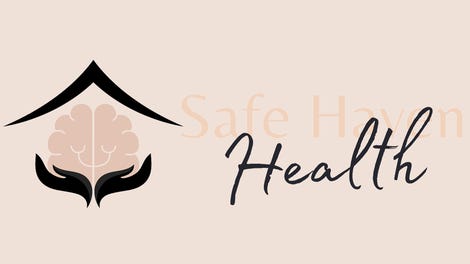 Addiction counseling
Safe Haven Health
Now, just days ahead of the official roll out, Digg Reader is (kinda) ready. Having seen it in action, Honan explains what he thinks:
Digg Reader meets pretty much all the goals the team set for itself. It's got a slick minimalist design that, yes, looks very much like Google Reader (and very much like Feedly, for that matter). It has built-in sharing and saving features. The Digg button will help find stories for the site's front page. The iOS app is fantastic (it even has a car mode for podcasts). It has read counts, and they work, which sounds easy to pull off but requires lots of complex things happening in real time on the back end. (Which is why Google Reader's unread count maxxed out at 1000+). All that remains to be seen is if it is fast, and if it can scale.
Watch this space, then. And, in the meantime, go check out the Wired feature, because it makes for fascinating reading. [Wired]
Image by Tyler Howarth under Creative Commons license