By the time a franchise gets to its fourth installment, there's got to be a damn good reason for it to continue. Finding that reason was the primary focus of the team behind Insidious: The Last Key, including director Adam Robitel.
"By the fourth installment you need to go in different directions otherwise it gets repetitive," the director told io9. "There's only so much you can do in one vein."
The direction decided on by Robitel, producers, and most importantly franchise co-creator and co-star Leigh Whannell, was to focus more on the franchise's heroine, Elise, played by Lin Shaye. Elise is a supernatural investigator who died in the first movie but has since become the star of the series with the most recent installments, both of which are prequels. In The Last Key, we find out where Elise grew up, what her parents were like, how long she's had her power, and about the demons of her past, literally.
Whannell wrote all four Insidious films and directed the third one, but handed off those duties to Robitel this time around.
G/O Media may get a commission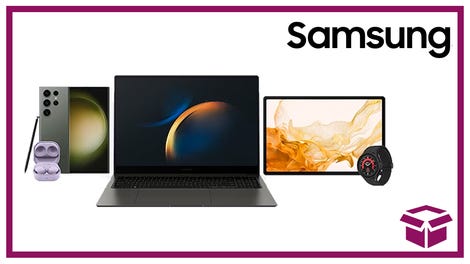 24 hour deals
Discover Samsung - Daily Deal
"Leigh was very supportive and very collaborative," Robitel said. "I wanted to see Elise go to the dark side, so it was just a give and take in terms of the aesthetic. I was very mindful of staying within the canon and making it look like an Insidious movie—you know, gritty, dark, not using jump scares that are that B.S.—and then you try to do some new stuff."
Some of that new stuff is familiar, some of it isn't. On the familiar side, Robitel helped to come up with the film's new villain, who is never actually named but he calls "Key Face."
"Earlier drafts [of the script] did not have a demon," Robitel said. So he thought about all the prison elements Whannell worked into the movie and helped craft a character he sees as "General Zod" to Elise's "Superman." "She's a superhero," he continued. "So you need something that really puts her in her paces and scares her."
The less familiar new additions are the more personal aspects of Elise's character, as the film showcases her past and her family. Whannell and Robitel hoped the realistic horror of humanity would be a new, and welcome, juxtaposition to the franchise's more typical supernatural elements.
"I always feel like an abusive parent or a human being is going to be far scarier than a demon popping out from under the bed," Robitel said. "So we leaned into that."
Blending the two types of scares could have been difficult for a director with as little experience as Robitel (this is only his second feature), but he had some great mentors. In addition to Whannell, Insidious: The Last Key is produced by the director of the first two films, James Wan. Wan not only directed Insidious parts one and two, but also Furious 7, Saw, and both Conjuring movies. His name has become synonymous with successful horror and Robitel said he was incredibly helpful.
"Early on I realized I couldn't out-Wan the Wan," he said. "But one of the biggest things I took away from James is people are scared by you. There's nothing scarier in a film than an actor being scared."
And Insidious star Lin Shaye does scary really well. That's because she's a great actress and also such an unconventional heroine, especially for a franchise film.
"Matriarchs have a strength," Robitel said. "They also have a weakness. They're frailer per se, at least on the physical side. And that's where that fun dichotomy comes in. We all have a grandmother or aunt that we've loved and to put them into a horrific situation makes it that much more scary. She's a great underdog. People inherently want to root for her."
The Last Key should have Insidious fans rooting for the franchise too. Though the title makes it sounds like an ending, that's not the only way to look at it. It's "The Last Key" to the puzzle set up by the franchise's shifting timeline; obviously, the film's villain uses keys, and there's more. "I think [The Last Key] creates that sense of finality, but at the same time maybe opens up new doors to other movies," Robitel said.
Insidious: The Last Key is now in theaters.