Are Millennials really so different than the generations of young adults that came before them? Some data forensics reveals what has — and hasn't — actually changed about being a young adult in America.
The Census has crunched its most recent data collected on 18-34 year olds today and compared it with the results of 18-34 year olds from the past censuses starting in 1980 to see how much life has changed — and it's changed a lot.
Some of the shifts are demographic: 18-34 year olds make up a smaller percentage of the total population than they used to (down to 23% from 30% in 1980), are twice as likely to have been born abroad, less likely to have been married, and more likely to speak multiple languages.
But the financial outlook is also bleaker than their 1980s counterparts: The are much more likely to live with a parent, be unemployed (though they are more likely to have a postsecondary degree), and have lower salaries than any of the previously surveyed generations.
There was, however, one constant. Most 18-34 year olds — 8 out of 10 —still depended on a car to get themselves to work, approximately the same amount found in the previous censuses.
G/O Media may get a commission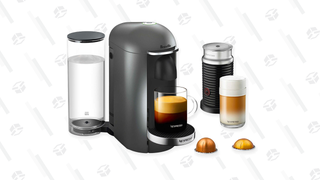 40% off
Nespresso by Breville VertuoPlus Deluxe Coffee and Espresso Maker Bundle
Of course, a lot of data also varies by region. Here are some maps that chart out how some of those figures fall across the nation. You can also run your own comparisons with a new tool released by the Census right here.
Image: Christopher Michel