It's a lot—but if anyone can do it, it's the King of Wakanda.
Ticket seller Fandango is reporting that Marvel Studios' upcoming film Black Panther is "outpacing all superhero movies in advance ticket sales," beating the previous leader, 2016's Batman v Superman: Dawn of Justice. That, and the news the film's early tracking predicts a $100 million to $120 million opening has us wondering, how high can Black Panther go?
In terms of February openings, the one to beat is Deadpool, which grossed $132 million on its opening weekend back in 2016. That number seems attainable with the early tracking and increased pre-sales, plus the fact that Deadpool was an R-rated film. Black Panther is PG-13.
So let's go bigger. What would Black Panther have to make to have, let's say, the biggest superhero opening of all time? Or even become the highest-grossing superhero film of all time? Well, T'Challa would have to defeat his own allies.
Marvel's own film The Avengers is the gold standard in both categories. In 2012, it opened with a staggering $207,438,708 on its first weekend, leading to a total gross of $623,357,910. That means, $1 more than those numbers is answer to the question of the headline.
Here are the rest of the best opening weekends in superhero movie history.
1. The Avengers - $207,438,708
2. Avengers: Age of Ultron - $191,271,109
3. Captain America: Civil War (Black Panther's first appearance in the MCU) - $179,139,142
G/O Media may get a commission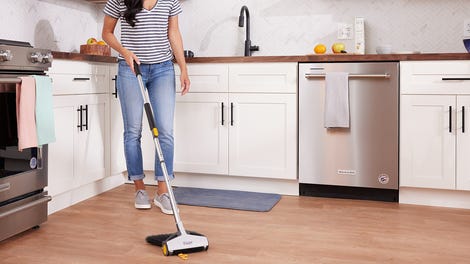 BOGO 50% Off
Flippr - BOGO 50% Off
4. Iron Man 3 - $174,144,585
5. Batman v Superman: Dawn of Justice - $166,007,347
The rest of the list is here, but we'll stop there because, if Black Panther is outpacing Batman v Superman, it's conceivable it could crack that already impressive top five.
Moving on, here are the top five grossing superhero movies of all time, without inflation.
1. The Avengers - $623,357,910
2. The Dark Knight - $534,858,444
3. Avengers: Age of Ultron - $459,005,868
4. The Dark Knight Rises - $448,139,099
5. Wonder Woman - $412,563,408
That's a pretty impressive and staggering list. But, if Black Panther opens to around $150 million, then great reviews and word of mouth lead to a few more solid weekends—the sky is the limit.
Black Panther opens February 16.