New York City's streets were drained of color on a recent cold and overcast March day. Their pallor—and that of the cars, trucks, and people occupying them—mimicked that depicted by Childe Hassam in his Winter in Union Square, an oil painting on display at the Metropolitan Museum of Art.
Things couldn't be more different in a lab down the street from the Met on Manhattan's posh Upper East Side. Art conservation graduate students in chemist Hannelore Roemich's instrumental analysis class were seeing in full color.
The topic for the day: how to make, measure, and change color. The students were learning how wavelengths of reflected light dictate what we see in paints and other materials. But this wasn't just a rehashing of a simple physics lesson; the class will arm another crop of future conservators with tools to analyze, stabilize, restore, and preserve the world's cultural history.
"You really need to understand chromophores and auxochromes," she tells them, referring to the constituents of molecules from which color emerges, "because they make colors colorful. Give a pigment a bit of auxochrome and you get the best color possible. These methods are the ways that you make dyes."
Roemich is a professor of conservation science at New York University's Institute of Fine Arts, the oldest graduate art conservation program in the U.S. She works and teaches in a discipline swelling with interest and tools to protect cultural heritage.
G/O Media may get a commission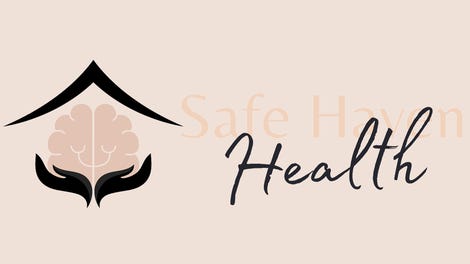 Addiction counseling
Safe Haven Health
Science for art spends time in the spotlight
Conservation science has arrived on the main stage of science to stand alongside the disciplines from which it borrows—physics, chemistry, computer and materials science, engineering and biology. Burgeoning curiosity was on display this past February during the annual meeting of the American Association for the Advancement of Science, the world's largest general scientific society, where two separate symposia drew significant audiences.
Presenters at these events delivered talks on how they are using advanced methods to analyze and help protect art from the elements and time. The first of the two laid down a call for researchers to use their skills in a session called "Science in the Service of Art":
…Scientists in academia need to be encouraged to collaborate with their peers in cultural heritage institutions," they wrote in the meeting's summary, "to both increase scientist knowledge of this heritage and also to develop the necessary tools and apply the science to be able to preserve it.
University of Rochester physicist Nicholas Bigelow presented his group's work investigating 19th-century daguerreotypes, the earliest form of photography. These historically and culturally important works are decaying and the chemistry behind why is still being studied. He said a key to understanding the problem is getting up close and personal with the images through microscopy.
Turning a focused ion beam and electron microscopes on the images, his team found that the works are comprised of silver or silver-mercury nanoparticles, which support the growth of microorganisms that cause much of the decay. "You wouldn't expect that nanotechnology is at the heart of the earliest form of photography," he told the audience.
GIF: George Eastman House senior conservator Ralph Wiegandt prepares a 19th century daguerreotype for study. Courtesy University of Rochester.
Several spoke of using X-ray fluorescence to characterize materials that comprise artwork. Argonne National Lab physicist Volker Rose used a synchrotron particle accelerator to nanoscopically discern paint materials used by Pablo Picasso. Another, Joris Dik from Delft University of Technology in the Netherlands, also bombards art with X-rays to understand how paints degrade over time and to see layers hidden below the surface.
Characterizing the masters' paints and the how they applied them helps scholars understand how they were made and the chemical reactivity of the work. Combining these analytical techniques with computer science can lead to "touchless virtual restoration" of works.
Restoring art with an optical illusion
Other conservation scientists have harnessed research and technology to go beyond analyzing the state of a particular artwork; they are restoring what was thought to be lost.
Famed abstract expressionist painter Mark Rothko donated a series of five large-scale murals to Harvard in the 1960s. Rothko used non-permanent paint that fades in sunlight. Over the years, the paintings, which were on display and exposed to the sun in one of the university's dining rooms, degraded and became damaged with food and contact. Their state caused the New York Times to report in 1988, "Mark Rothko's Harvard Murals Are Irreparably Faded by Sun."
"Unfortunately, this group of paintings has faded dramatically over the years, and today their considered by many people not exhibitable anymore," says Jens Stenger at Yale University's Center for Conservation and Preservation. "The paintings are painted very thinly, so you can't conserve them in a traditional way by adding conservation paint because you would have to cover big portions of these paintings and you would remove the artist's hand. The treatment would be irreversible. It's not an ethical thing to do."
But it turns out that "irreparably" doesn't quite mean what it used to. The team, which included conservators from Harvard, MIT and Switzerland's University of Basel used digital techniques to analyze the original images' colors based on catalog photographs taken when Rothko produced the work.
Then, instead of the traditional restoration method of painting over the damaged work with paints matched to the original, they decided to take a non-invasive, no-touch technique. They switched paint with light and a brush with a projector.
"We thought about taking a different approach: Instead of changing the surface of the paintings we try to change the illumination of the paintings," says Stenger. "We used a digital projector so we could color correct these paintings pixel by pixel."
The paintings, complete with their digital optical illusions, could be revealed when workers complete renovations on the museum housing them.
Back in Roemich's NYU class, the chemist offered her students another perspective on the study of how colors degrade over time. Understanding the process can be a forensic tool for the study of art history and a cautionary tale for mixing better materials. "If we learn how colors fade, we can learn how a picture was painted in the beginning," she tells her class before launching into a training session on using a spectrophotometer.
Her students emphasize that their work as conservators isn't about "putting priceless objects in a blender to do science on them," or about the big machines commonly scene in chemistry or biology labs. "With these instruments, taking readings becomes easy, but analyzing and interpreting what you're seeing is hard," says Saira Haggi, who is concentrating on library and archives conservation. "A lot of what we do involves experience as much as instrumentation. Where you stop applying a solvent is an important thing. All the science we use has to be applied through our hands."
Roemich agrees, saying that science in the service of art conservation must always put a simple objective at the fore. "We want to keep the things we have now in the best way possible for the future," she says.
Top Gif: Smithsonian's Emily Jacobson, a paper conservator at the Freer and Sackler Galleries, introduces adhesives to hold loose areas of pigment to paper. Courtesy Smithsonian.
GIF: Getty Conservation Institute scientists use laser speckle interferometry on wall paintings to see where outer layers have detached from substrate. This method still requires conservators to touch the artwork, which is unwanted.
GIF: Getty conservators then couple the laser speckle interferometry with an acoustic frequency scan to detect voids remotely without touching the wall. GIFs courtesy Getty Conservation Institute.
---
This post originally published on Txchnologist. Txchnologist is a digital magazine presented by GE that explores the wider world of science, technology and innovation.
Michael Keller is Managing Editor of Txchnologist. His science, technology, and international reporting work has appeared online and in newspapers, magazines and books, including the graphic novel Charles Darwin's On the Origin of Species.