The first beta of iPhone 3.0 wasn't fit for everyday use, but for me, beta 2 is solid enough. And there's even more reason to go for it: You can use MMS! It's easy.
Deadly Mississippi Tornado Kills More Than 2 Dozen | Extreme Earth
This is the method that has worked for us and a few others that we have confirmed solid—if you know of any shortcuts or another way to enable MMS, let us know in the comments. Update: If you've been having issues, Giz reader Justin adds some additional steps (now numbered 3 and 4) that he says has worked for him and several others. Let us know it goes.
What You'll Need
• iPhone 3G running OS 3.0
• Another AT&T phone (non-iPhone)
• This carrier file
• SIM ejector tool (or paperclip)
G/O Media may get a commission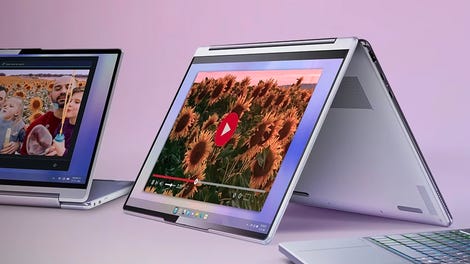 up to 70% off
Lenovo Spring Clearance
Prep Your iPhone
1. Download the carrier file.
2. Connect your iPhone to your computer. Open iTunes, and option or ctrl click (depending on whether you're Mac or PC) "check for upgrade" which will open up your file browser. Select the .ipcc file. This is just a carrier file, it doesn't do anything to your OS or data. Uploading it to your phone will just take a couple of seconds.
3. To make sure the update worked, go to Settings->General->About and look for "Carrier." It should say "AT&T 5."
4. Then go to ettings->General->Network->Cellular Data Network. It should say wap.cingular in the APN box, WAP@CINGULARGPRS.COM in the Username and CINGULAR1 in the Password field. Reboot your phone (you can do this after you take the SIM card out).
The Workaround



5.Take your SIM out of your iPhone and pop it into a phone that's capable of MMS. Make sure it's registered to your account on AT&T's site (go into your account manager), replacing the iPhone as your listed phone. You might have to do this manually. I made a couple calls with the phone to make sure it registered
6. Go here, to AT&T's MediaNet site, and register your phone number. You'll get an SMS with a 4-digit code to confirm. Punch it in at the website.
MMS, Baby

7. Put your SIM card back in your iPhone. MMS should be working now! It's kind of pokey (about 30 seconds to send a picture) and it's dropped a message or two, but we were able to send pictures to people on multiple carriers and receive video from a phone on T-Mobile. It definitely works, and works pretty well. The interface for playing back MMS video (pictured up top) is slick, too.
8. Wonder how you ever did without it.
Word of Caution

We're rocking an unlimited family messaging plan, so we're not worried about any charges for blasting out tons of MMS messages. If you're worried about account weirdness, you might wanna hold off. You could always ask your local AT&T guy to make sure you're not getting hosed, just tell him you're a developer (you've got iPhone 3.0, after all). Also if you're squeamish about unofficial OS files, obviously.
Big thanks to Scratic, who showed this method to us. If you know a better way, let us know!