Summer is coming, which reminds me of my two favorite warm-weather activities: day drinking and drinking during the day. But climbing on the couch with a case of Miller High Life is no way to spend a sunny afternoon. Why not combine your urge to imbibe with the spirit of urban adventure? Here are my time-tested tips for building a killer bar crawl.

It's the weekend, you've made it through the long week, and it's time for Happy Hour, Gizmodo's weekly booze etc. column. A cocktail shaker full of innovation, science, and substances.
If executed incorrectly, a bar crawl can spell disaster. Or more specifically, an evening spent in custody. The key is a delicate combination of hedonism and stamina that is both accessible and ambitious. I spent last Saturday on an annual bar crawl I've been perfecting over the past four years. Seven days later, I'm finally sober enough to share my best practices with you.
Plot your route
G/O Media may get a commission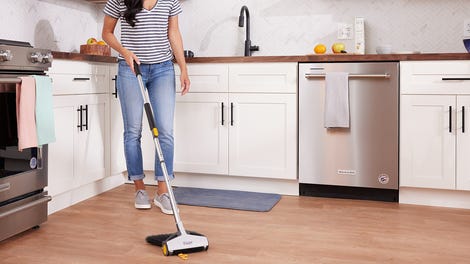 BOGO 50% Off
Flippr - BOGO 50% Off
A bar crawl is not a time for spontaneity. You can't just spend the day going door-to-door to every single bar in the neighborhood. I think that's called something different—alcoholism—and besides, it's not practical. Start by narrowing your list to a specific grouping of bars in a tight geographic area and put together a rough schedule. You'll want to leave enough time for everyone to get at least one drink at every stop, but no more than two.

You can easily use Google Maps to get exact walking times from destination to destination so you're able to plan ahead and give yourself enough daylight to navigate your itinerary before last call. About two miles is a reasonable distance to cover on foot while drinking. Coordinate your first and last stops with public transit so no one has an excuse to drive. And because it's fun to ride the bus buzzed.
Have a theme
No one needs a reason to drink but a theme adds a festive nature to the day—a crawl based around a holiday or a movie or local history will make the day that much more fun. Plus, branded swag, like buttons or hats, can help your group to identify each other when in the wild. Careful though: Themes also open the door for icky costumes that can make you look more like a stripper-crazed bachelorette party than a group of respectable binge-drinking adults. Think about SantaCon—don't be those people.

Warn them you're coming
There's nothing douchier than marching your group into an empty bar unannounced when there's only one bartender there to serve you. If you'll be rolling any more than 10 people deep, do the poor gal behind the bar a favor and call or email ahead so they can staff up as needed. Better yet, ask them to set aside an area for you and see if they have any deals for your group. You'll likely be rewarded with drink specials, like happy hour prices long after happy hour ends.

Embrace social media
Hashtags are helpful for tracking michelada popsicle consumption
Hashtags are like sober friends you can lean on throughout the day. They'll help track your progress for folks who want to join, but more importantly, they'll collect all your favorite moments in one place so you can remember them later. One important innovation in this area is the new Instagram emoji hashtags, which means you no longer need to come up with some weird acronym gibberish to make your hashtag unique—you can combine several emoji to come up with a completely customized crawl hashtag. I've suggested some generic ones here that are available:
Turn it into a game
A bar crawl is a marathon, not a sprint, so why not add some Olympic-level competition? Make a list of tasks that must be accomplished individually to complete said crawl, or divide into teams and collaborate on the achievements. This list could include particular drinks to order at each bar, notable points of interest which must be photographed as proof of passage, or stunts that should be completed along the way. There are even some apps that you can use to create scavenger hunts, if you plan to be sober enough to operate them.

Include food
Here's a rookie mistake I've seen take down the most glorious of crawls. You're feeling so good that you turn down any calories that aren't liquid and by dinnertime you're spending the night puking up Fireball and regret. Whether its a bacon-wrapped hot dog along the way, a strategically placed taco truck, or a planned detour for a sports bar that serves wings, do not skimp on food. It's the only way you'll make it to those 6am Bloody Marys.