Whether you're traveling to Tanzania, Taiwan, or Tokyo, you're likely going to run into situations where English is not the primary language. But rather than blow hundreds of dollars on Rosetta Stone or fumble through archaic paperback phrasebooks, drop one of these helpful real-time translation apps on your phone instead.
Word Lens
There's a good chance that you'll be confronted by foreign language as soon as you step off the plane with a myriad of signage directing you through the terminal—if only you could understand a single word of it. Luckily, the Word Lens app leverages your camera and processor to immediately translate foreign letters into English words. The app converts Russian, Portuguese, German, Italian, French, and Spanish, through you'll have to buy each language set as a separate in-app purchase. Still, Word Lens doesn't need a network connection to function so you won't have to immediately expose your data to the prying eyes of foreign governments just to get out of the terminal. Word Lens is available for both iOS and Android.
---
Speak and Translate
G/O Media may get a commission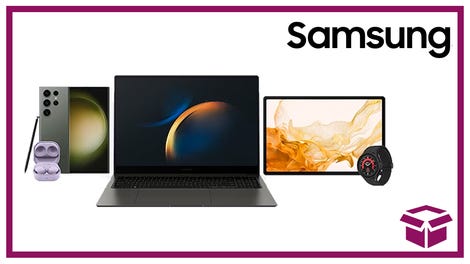 24 hour deals
Discover Samsung - Daily Deal
This translation app does for voice what Word Lens does for print. Simply speak into your mobile device and the system will automatically record, convert, and play your conversations into one of 100 languages. This makes Speak and Translate a valuable resource not only as a real-time translator/phrasebook for when you're standing in the middle of a busy Mediterranean marketplace but also as a language and pronunciation coach in the weeks leading up to your trip.
The free edition of Speak and Translate will only utilize Microsoft's translation server for conversions (you can access Google's superior service after paying), auto-translate 7 words using the "Language auto-recognition" feature, and run the real-time "live dialog" feature 5 times before you will have to pony up $4 for the Pro version. [Free - Pro]
---
iTranslate
iTranslate is one of the most popular translation apps on iTunes. It instantly translates your speech into one of 42 different languages and searches and returns definitions and translations of common phrases. But unlike the two apps discussed above, iTranslate also offers an integrated device connection scheme dubbed AirTranslate.
Instead of speaking into your phone, handing it over for the other party to listen and reply, and then having it returned, AirTranslate allows each party to pair their respective mobile devices. What's more, iTranslate offers a translation similar translation service for your email, SMS, Twitter or Facebook accounts. The app will cost you a whopping $2. [iTunes]
---
Skype Translator
Microsoft's answer to AirTranslate isn't quite out yet (it's scheduled for a Win8 beta release later this year) but should prove nothing short of revolutionary once it is. Employing neural network-based speech recognition technology, Skype Translate will offer near real-time audio translations of both sides of your video conference.
---
Google Translate
While it doesn't do real-time video translation like Skype is expected to, Google Translate is still the dominant player in translation apps. Using Google's powerful translation servers, this app can convert your speech or text into any of 80 languages as well as offer Word Lens-style image inputs. What's more, the system doesn't require an internet connection to work so you can go walkabout in the most remote regions of the planet and still be able to converse naturally with the region's residents. The app is free but you'll need Android 2.3 or above to use the camera function. [Google Play]
---
With a digital babel fish of your very own at your disposal, there won't be anywhere you can't travel to. Just be sure to bring a towel.