HP's new Spectre has a horrible case of laptop envy—specifically of Apple's MacBook. Yesterday, the Wall Street Journal reported HP's (lofty) goal to out-innovate its Cupertino competitor with its new Spectre laptop. Although this ostentatiously designed laptop is an impressive piece of engineering, it's all wrapped in gaudy aesthetics, and that could be a problem.
The 13.3-inch Spectre's big claim to fame here is its minuscule size and the amount of power its able to pack inside that tiny frame. Normally, as computers devolve from gargantuan machines to teeny laptops, you start seeing performance trade-offs. A processor is usually first to downgrade—which is the case of the Apple's MacBook—because a low-power processor means no heat sinks or cooling fans. The result? Maximum thinness.
With the new Spectre, HP decided to eschew traditional design and stick with the powerful Core I Skylake chips—the best Intel processors found in most high-end laptops—yet still keep that impressively small and lightweight figure. In fact, it comes in at 10.4 millimeters thick—almost 3 millimeters thinner than Apple's MacBook, which we already called "Stupidly Thin."
G/O Media may get a commission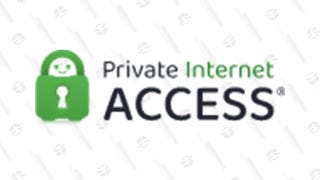 $3 per month
Private Internet Access | 2 Years + 2 Months Subscription
But while the Spectre is able to thwart the "super slim equals super shitty processor" trend, it still pays sacrificial deference to the gods of lissome gadgets. The battery, for one, reportedly tops out at nine-and-a-half hours. Not amazing, but not terrible—a fastball down the strike zone of mediocrity.
However, the biggest downgrade is the display, not sporting a pixel-dense QHD (3200x1800) display like many others, but a run-of-the-mill full HD (1920x1080) screen. HP says the display is closer to the glass so it feels brighter and more vivid, but in my hands on I couldn't really see much of a difference.
It's also not a touch display and no touch-enabled versions are available. For some that's fine, but Windows 10 is a very touch-friendly operating system. Microsoft's latest keynote focused heavily on pen-enabled tech, so it seems like the future of Windows is more tied to hybrid two-in-ones, like the Surface Book, rather than a traditional clamshell laptop like the HP Spectre.
The real stand out, good and bad, of the Spectre is its design. I've long accepted that design is subjective, but it's undeniable that companies can create well-designed machines that are also universally appealing. It's why Apple is a $700+ billion company. Although the internal construction of HP's Spectre borders on mechanical sorcery—with an intricate system of rubber seals and fans to keep such a powerful processor cool—its looks are not as impressive.

There is a reason why this laptop is being announced in Versailles, Paris. The Spectre is part of HP's "premium" line, and it looks the part—if you're some kind of cliché billionaire, monocle included. The chassis is carbon fibre and aluminium with gold keyboard accents and a shiny, polished copper-gold back hinge that's an absolute fingerprint nightmare. The laptop even has a new logo (below) reserved only for HP's best of the best, so you can show people you're awesome and loaded.
Sure. It looks nice, but it's not exactly a laptop with far-reaching design appeal.
But if the sight of that gilded hinge has you salivating and you want to feel really baller, you could always drop major $$$ on HP's solid gold-and-diamond Spectre.
The Spectre will be available at HP.com on April 25, starting at $1,170. HP's also updating some of its cheaper laptops—the HP Envy x360 and HP Envy—with better graphics, displays, and processors.

But the Spectre is the star of the show. It's powerful and small and screams top-of-the-line. Unfortunately it doesn't exactly reinvent the ultra-thin laptop. Like all laptops, it comes with its own setbacks for the sake of power and thinness. The most powerful laptop for its size? No doubt. But at what cost?
HP Spectre Specs:
Display: 13.3-inches

Resolution: 1920 x 1080 (166 ppi)

Footprint: 12.8" x 9.03"

Thickness: 10.4mm

Weight: 2.45 pounds

OS: Windows 10

Processor: Intel Core i5 and i7 (Skylake - 6th Generation)
Battery: 9 hours and 45 minutes (according to HP)

Storage: 256GB

RAM: 8GB (only)

Starting Price: $1170 (for Core i5)