Last year, the original HTC One won us over with its unprecedented Android design chops. Machined from a solid block of aluminum, it was beautiful and incredibly satisfying to hold. Not only that, it absolutely hauled ass. Needless to say, the new HTC One has big shoes to fill.
Well, good news: It fills 'em.
What Is It?
The HTC One is HTC's new flagship Android device, a direct successor to one of our very favorite smartphones. It sports lovely, 5-inch Super LCD 3 screen, Qualcomm's 2.3GHz quad-core Snapdragon 801 processor (2.5GHz on the Asian version), 2GB RAM, a newly designed UltraPixel camera with a secondary lens (more on that in a moment), an astonishingly good selfie-cam, a 2600mAh battery, and, yes, a micro SD card slot for expandable storage. It runs Android 4.4 (KitKat) with HTC's Sense 6.0 skin on top of it. It will be available for most of the major US carriers as of today, and it will come in three colors: Gunmetal Gray, Glacial Silver, and Amber Gold (our photos are all of the gray).
Also, it's awesome.
G/O Media may get a commission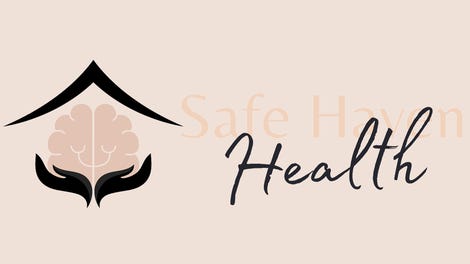 Addiction counseling
Safe Haven Health
Why Does It Matter?
Some phones feature great design, some have impressive horsepower. The HTC One sits at the intersection of both. It's also got some of the most innovative smartphone camera tech we've seen in a while, not to mention that it's the follow-up to one of our favorite handsets of all time.
Design
Like last year's One, the 2014 edition (HTC is calling it the "HTC One (M8)" but we think that's ultimately more confusing) is machined from a solid block of aluminum, but it's even more metal this time. Last year's had a fair amount of plastic in the edges of the device, but this year it's pretty much metal everywhere you look. It's also had some of its sharp edges ground out, and you're left with a smoother, slightly rounder device. It's incredibly solid and it feels like it could take a bullet in the back and keep on going (it probably couldn't, don't try that, thank you).
And yes, it's a bit bigger, too. It's just over a third of an inch longer, a tenth of an inch wider, and it weighs more than half an ounce more. For all that you get 0.3 inches more screen real-estate, which doesn't feel like a fair trade. I guess HTC felt it had to keep up in the screen-size wars, but it's harder to use the device one-handed than it was last year. The Nexus 5 (which also has a 5-inch screen) has a noticeably smaller footprint and is easier to use.
The heft isn't totally without its benefits though. It leaves room for features like HTC BoomSound, which isn't just a marketing term—it's legitimately the best sound system on any phone. The dual front-facing speakers have been revamped from last year and feature new multi-band amps. Not only is there better balance and improved performance for highs, lows and mids, but it's 25-percent louder than last year's (already super loud) model. It's the first phone I've been able to leave on my bathroom sink and still clearly hear music while I'm in my (noisy) shower. It actually rivals a lot of laptop speakers out there.
That bulk also makes room for a 2600mAh battery under the hood, LTE and NFC radios, and an IR blaster for using your phone as a universal remote. Unfortunately there's no wireless charging because we were told they haven't been able to make it work with the One's aluminum body. Up front there's a 5MP (!) selfie-camera, which supports both HDR photo and 1080p video. Not only that, it has a wide-angle lens that makes it easier to get yourself and your friends into the shot, and add in that it's f/2.0 and you get more light in there, too.
There's also an oddball of a covered called the Dot View case. It's basically a perforated case that will display the time of day and some information about incoming notifications without you having to open the cover. We weren't able to test this, but it seems like an odd idea. Considering the phone doesn't have an AMOLED screen, it can't light up just certain pixels, so you're not really getting any battery savings by doing this. Plus, at $50 for a plastic case, it just seems very skippable.
The rear camera is one of the stars of the show here. It still centers around a 4 UltraPixel camera (same as last year, but with a new, rebuilt image sensor from a new supplier), which lets a lot of light in, but now it's got a friend. Dubbed the Duo Camera, there is a second, smaller camera just next to the main one. It doesn't actually shoot photos itself. Instead it's used to capture depth information (kind of like how your eyes do), which is then mapped to each pixel. This translates to superfast focusing capabilities (even in low light), but also, because the pixel-by-pixel range information is saved into the file, you can use HTC's onboard editing software to do some very unique image editing (see below). Photo-geeks will cry that there's no more optical image stabilization (OIS), but the Duo Camera system stabilizes the shots digitally, and it seemed to do its job very well.
It also includes the new Smart Flash 2.0. Last year's One would automatically adjust the brightness of the flash to suit the scene. This year it still does that, and it adds in color-matching thanks to its two-tone flash. It's supposedly capable of over 1,000 color combinations. Here's a quick sample shot; we've got more below.
For a deeper dive into the new camera technology check out our full explainer and interview with Symon Whitehorn, HTC's Director of Camera Development.

Using It
Performance
First thing you'll notice when you pick up the 2014 HTC One is how incredibly solid it feels. The metal is cool to the touch, like a high-end, well-made tool. The speed is noticeable from the second you power it on;. this thing screams. It can go from powered-off to on and ready to use in roughly 10 seconds. Ten! It terms of real world usage, it's at least as fast as the Nexus 5, which is currently the fastest phone out there. You basically never have to wait for anything to happen, and makes you realize just how much you have to sit through on other phones. Swiping around the desktop and app drawer is so responsive it feels instantaneous and apps fly open and load incredibly fast. It's a killer phone for impatient people.
Despite its considerable speed, it absolutely sips power. HTC claims you can make it to the end of a second work day on a single charge. I certainly didn't get that much out of it, but I'm a heavy user. However, even with gaming, mapping, streaming, browsing, making phone calls, and using the camera like crazy I still made it well into the night on one charge. I generally wouldn't hit 15-percent until 2 or 3am. Even on the day I decided to do turn-by-turn directions while streaming music for an hour an a half, I still made until 8:30 before hitting the 15-percent mark. That's before its "Extreme Power-Saving Mode"—which limits background usage to squeeze out every last bit of juice—even kicks in. No, it doesn't last as long as the Droid Maxx, but it's not far off and the new HTC One is a much better phone.
It will also support Qualcomm's new Quick Charge 2.0 technology, which should mean it will recharge super fast. Qualcomm claims that a device that would normally take 270 minutes to fully charge would only take 96 minutes with Quick Charge 2.0. Sounds great. The catch is that the charger it ships with will only have Quick Charge 1.0 (144 minutes to charge in the above scenario). Still pretty good, but if you want the full 2.0 magic you'll have to shell out for a different adapter to be released later this year.
Software
Android purists will cringe at the Sense 6.0 overlay at first, but they'll get over it pretty fast. Android, from Jelly Bean on, is just so nicely polished and has a real sense of visual simplicity and consistency. Sense 6.0, while better than 5.0, is just a bit rougher than stock Android. While the irritations are mostly minor (holding the power button doesn't give you a shortcut to put your phone on silent or vibrate, you still have so swipe to unlock the phone even if you've set it to Face Unlock, etc) there is one unmitigated disaster: the keyboard. The HTC Sense keyboard is I-want-to-spike-my-phone-on-the-concrete bad. I have never experienced more typos or accidentally sent more half-written text messages than I have with this crime of a keyboard. As soon as I switched to SwiftKey my enjoyment of the device grew 1,000-percent.
HTC also revamped BlinkFeed for Sense 6.0. It does a slightly better job of aggregating news stories as well as social updates, but it's also still pretty ugly, and ultimately it's like drinking from a firehose. A firehose with a pretty terrible signal-to-noise ratio, despite the fact that you chose what goes in there (sort of). The good news is that HTC was smart enough to not make it the default home screen this year, and you can easily just turn it off.
There are some success stories within Sense 6.0, though. The camera app has been totally overhauled, and it's absolutely fantastic. In fact, it's the best mobile camera app we've ever used.
It gives you access to all kinds of powerful (and advanced) features while simultaneously making it very straight-forward, intuitive, and easy to use. Switching between modes is a breeze, and because the phone is so fast there's no delay.
Also, HTC opted to include a set of gestures you can use the wake the phone up into different modes. Similar to LG's G2, you can double-tap the screen to wake the phone up, but unlike on the G2, the double-tap gesture works on the first try 95-percent of the time. Because the power button is hard to reach on top of the phone, you'll probably use the double-tap gesture a lot. Additionally, if you swipe down from the top, it takes you right into voice-dialing. Swipe to the right to jump into BlinkFeed. The best new gesture is when you pull your camera out, hold it in landscape mode, and hit the volume button, it goes straight to the camera, though this one doesn't work as consistently as it should.
Camera
The app itself aside, the camera is a bit of a mixed bag. To its credit, it is extremely fast. Focus locks lightning quick, there is no shutter-lag, and you can rattle off bursts like a machine-gun and then pick the best one. Also, you can use your volume-rocker as your shutter, which is always a welcome addition. All that stuff is great. But in terms of image quality, it's just okay. It's definitely better than the 2013 HTC One's cam— especially in terms of saturation and color-balance in daylight—but it still lacks detail when compared to the Nexus 5, which itself has a camera that's just pretty good. There is also a lot of compression noise, which is especially an issue in darker situations.
The much-touted Duo Effects are fun. Sometimes they can actually yield cool results with really nice background bokeh. This is especially handy if your main subject is standing in front or something that isn't all that pretty. That said, these features are more often miss than hit. It keeps getting it almost right, but upon closer inspection it's mapped chunks of the background into the foreground (or vice versa) which basically ruins the gag. This is because it currently groups pixels into "zones," which are easier for the phone to process quickly, but are ultimately less accurate than they could be. HTC's camera guru told us that we can expect this to improve as they refine the software (and as phone get faster, but that's long-range stuff).
Other Duo Camera effects are just kind of there for the hell of it. "Dimension Plus" is a parallax feature is neat in that it lets you kind of see a 2D image in 3D when you tilt the camera back and forth, but there's not really any point to it. Also, how many times have you wanted to add snowflakes or fall leaves to a photo? We're betting never. Plus, you can't use the Duo effects if you were taking a close-up, using the flash, or if you were using a shooting mode like HDR.
Anyway, yeah, those apps are kind of dumb, but here's the thing: the idea behind it (computational/information photography) is really neat, and it's so new that nobody really knows what to do with it yet. HTC is releasing an SDK for the camera, so hopefully people will come up with some cool uses for it. In the meantime, the camera it photos that are fine for Facebook and Instagram, but that don't look great at full size.
Video quality is pretty solid in both the standard 1080p/30 mode, and is even better in the 1080p/60 mode (though most video hosting sites limit playback to 30fps). Like other current flagships it boasts HDR video capabilities, and like all of the other flagships it fails miserably. Really nobody has HDR video ready for primetime yet. It can also shoot in a super slow motion mode (720p/120fps), and the quality is decent enough for most online shenanigans.
Meanwhile, I don't think I've ever described a front-facing camera as great, but it really is here. HTC understands that people just use front cameras for selfies and Skype, so they widened the lens so you don't have to dislocate your elbow to get the right framing on your shot. Plus you get a 5MP camera instead of the usual 2MP, and thanks to the f/2.0 lens there's a lot more light hitting the sensor. This results in shots you might actually use for something. Also, it makes Face Unlock usable in even dimly lit situations, which is very handy.
Also, yes, it seems silly on the face of it that the front camera is 5MP while the main camera is only 4MP. To be fair, though, the four UltraPixels let a lot more light in, so don't get lost in the numbers. HTC says it found that people aren't generally printing their phone photos anyway, and they post almost exclusively online and to social networks, which is almost definitely true, but still, it'd be nice to have the option to go bigger. Give me an 8 UltraPixel camera and let's see what happens.
You check check out all of our sample photos and videos here.
Like
The new HTC One is gorgeous, and while it's a bit bigger than I'd like, I'd have to call it the best-looking phone I've ever used. There is, of course, no accounting for personal taste, but the build quality is unquestionably excellent. It looks refined and sophisticated. It's also faster than blue blazes. After a week and a half I'm still not over just how quick it is. If anything, it feels slightly faster than the Nexus 5. The addition of a micro SD card slot will please a lot of power users. Also, the battery life is absolutely fantastic. It's so nice to use a phone again where you barely ever have to think about charging during the day.
The screen is really lovely. It's very detailed, it has a nice color-balance, and it's plenty bright enough for daytime usage. BoomSound lives up to its name. Music sounds great coming through those speakers and it adds a whole new dimension to gaming. The camera app is terrific, and it can lock focus and fire off photos faster than any other phone camera we've seen. The Smart Flash 2.0 actually does its job pretty nicely, producing a lot of light and generally matching the ambient color temperature accurately.
No Like
It's hard to articulate, but when this device grew, it just became a little bit less convenient to use. I didn't mind the BoomSound speakers taking up room last year because the whole screen still felt easily reachable. With the 2014 edition, you'll find yourself shifting it around in your hand more often, especially if you're reaching for the power button way up on top. The result is that the Nexus 5 (and definitely the Moto X) are both easier to handle.
It's not that the camera is bad, per se, it just doesn't live up to the hype. The speed is there, but the details aren't and there's just too much compression noise. We hope developers (and HTC) will refine and create new and cool use cases with the Duo Camera, but we'll have to see if that day comes.
Sense 6.0 is not great. It's probably better than Samsung's current TouchWiz, and it's definitely better than what LG and Sony are doing with their skins, but it's nowhere near the simplicity and elegance of stock Android 4.4 or Motorola's very slightly tweaked version of it. There are too often little layers of frustration introduced where they don't need to be, and again, the keyboard is just terrible (here, install SwiftKey. You're welcome).
Should You Buy It?
Very probably. If you're on a carrier contract and are looking to get a subsidized phone anyway, then at either $200 or $250 (depending on carrier/contract/etc.) you are getting a beautiful, fast phone with killer battery life. That said, if you're buying an unsubsidized device, then it's still neigh impossible to recommend anything but the Nexus 5. Unsubsidized, the new HTC One will be going for $650. You could argue that the HTC One is a better phone, but is it $300 better? No. (There will also be a Developer Edition and SIM Unlocked version directly from HTC.com for $650.)
Another interesting twist here is that starting today you'll be able to pre-order the Google Play Edition of the new HTC One. It will run you 700 bones, but it will do away with the Sense skin and give you the stock Android experience direct from Google. We don't have details on the how yet, but we were told that the Google Play Edition will in fact be able to use the Duo Camera by leveraging HTC's APIs. We don't know if it will be through a separate app or if it will be integrated into the main camera app, but we'll let you know when we find out.
Overall, the new HTC One is a terrific device. It's not without its faults, but the pros far outweigh the cons. If you buy it, you'll probably be very happy with it, but if you're not absolutely desperate to buy a phone right now, hold off for a couple of weeks until we've had a chance to do a full review of Samsung's forthcoming flagship, the Galaxy S5 and Sony's new Xperia Z2.
You'll be able to grab the new HTC One from Verizon retail stores today, and you can order it online from AT&T and Sprint (and Verizon, natch) today, too. It won't go on sale for T-Mobile until April 11th. Chances are, you won't regret it.
[Update: Best Buy has an exclusive on the Amber Gold version, at least for now. And the Google Play Edition has hit the Play Store.]
Network: All four major U.S. carriers + unlocked
• OS: Android 4.4 (KitKat) with HTC Sense 6.0
• CPU: 2.3 GHz quad-core Snapdragon 801 processor
• Screen: 5-inch 1920x1080 Super LCD 3 (441 PPI)
• RAM: 2GB
• Storage: 16 or 32GB + Micro SD up to 64GB
• Camera: 4 UltraPixel rear Duo Camera / 5MP front
• Battery: 2600 mAh Li-Po
• Dimensions: 5.76 x 2.78 x 0.37 inches
• Weight: 5.64 ounces
• Price: $200 or $250, depending on carrier/plan/etc. Unsubsidized/unlocked for $650