Surprise, surprise. Just over a month after Sony released what we thought was its flagship phone for the time being in the Xperia Z1S, it surprised us today by unveiling the upcoming Xperia Z2. It's like a beefed-up version of its predecessor. And tagging along with it is the Xperia Z2 Tablet, which looks like a mighty sweet slate.
Xperia Z2 Tablet
Let's start with the tab. The Xperia Z2 Tablet is the sequel to (duh) the Z Tablet, which was one of our favorites from last year. As you can see from the image above, yes, it's still waterproof, which is awesome, but it's actually gotten even lighter and thinner. It comes in at just 2.5 inches (6.4mm) thick. To put that in perspective, that's more than a full millimeter thinner than the iPad Air or iPad Mini 2 (both are 7.5mm). And despite having a larger screen, it's lighter than the iPad Air, too, coming in at just 15 ounces, versus 16.5 for the iPad Air. For something that can play video for half and hour while submerged in your bathtub, that's pretty damn impressive (and portable).
Things look good on the inside, too. It will be powered by Qualcomm's new Snapdragon 801 processor, which is a quad-core 2.3GHz beast. Couple that with the latest Adreno 330 GPU and not two but three gigs of RAM, and we've got a tablet which should be able to blast through even the heaviest of Android skins (which is good because Sony tends to get carried away). It's also going to have Qualcomm Quick Charge 2.0, which should allow it to charge up to 75 percent faster.
G/O Media may get a commission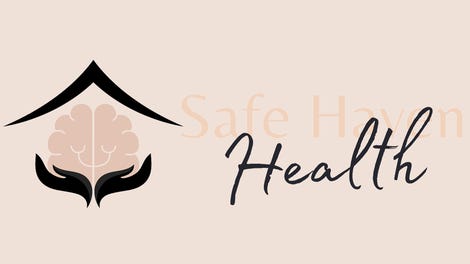 Addiction counseling
Safe Haven Health
For the A/V Club kids out there, it has a 10.1-inch 1080p Triluminos Display which Sony claims is the best ever thanks to "Live Color LED technology." We hope that's true, as Sony's screens have had awesome colors lately, but the blacks tend to be kinda gray. It also boasts amped up audio, with Sony's "Front Surround" integrated, which should give you a faux-Surround experience. There's an 8MP camera on the back (if you must). Also, it has some sort of digital noise canceling tech built in, and if you pair it with Sony's new MDR-NC31EM Noise Canceling headset you supposedly reduce ambient noise by 98-percent. We shall see. Definitely looks like a solid update, though.
Xperia Z2 (phone)
The Xperia Z2, which had better be Sony's flagship phone for the foreseeable future, is not dramatically different from the Xperia Z1S we reviewed last month. It has the same F/2.0 camera with its "G Lens" and 20.7 MP Exmor RS for mobile sensor, which we were excited about initially, but images didn't quite "pop" the way we'd hoped. Maybe they've ironed out some software bugs. Speaking of, like the Z1S, it will support Sony's full suite of modular camera apps, which is kind of cool. The biggest camera news here is that it will shoot video in 4K resolution (3840 x 2160 pixels at 30fps) with SteadyShot, to keep things looking smooth. Maybe it's overkill, but it's cool to see someone doing it. It's also had its corners and edges rounded out a little, which should make it a little more comfortable to hold.
It will feature a 5.2-inch 1080p screen with the same "Triluminos Display for mobile with Live Colour LED powered by X-Reality for mobile" blah blah that's on the tablet above, and it will boast the same noise-canceling prowess. Happily, it's also getting the same Snapdragon 801, same Adreno 330, and same 3GB of RAM as the tablet, which should make this thing rip. Couple that with a 3200mAh battery, and we should be looking at a noticeable improvement from the Z1S. And, naturally, it's also dust-resistant and waterproof (IP55 & IP58), like the tablet, and will support LTE, NFC, and all that good stuff.
Both the phone and the tablet will be available globally starting sometime in March 2014, and it sounds like they'll both come running Android 4.4 (KitKat). No word on price or exact US release dates just yet. Both of these devices look like worthy successors to their originals.
Oh, also, there's the budget-friendlier Xperia M2. We're looking at a 4.8-inch qHD display (meh), an 8MP Exmor RS camera, and older Snapdragon 400 processor, and a 2.300mAh battery. To its credit, it has dual-SIM slots, NFC, and LTE support, and it claims to be the "slimmest 4G smartphone in its class" at 8.64 mm. Suffice to say it's a mid-tier device, and if you're a regular Gizmodo reader, you probably don't care about it.
Anyway, we'll be putting The Z2 and the Z2 Tablet through their paces as soon as we can get our grubby hands on them. Stay tuned!