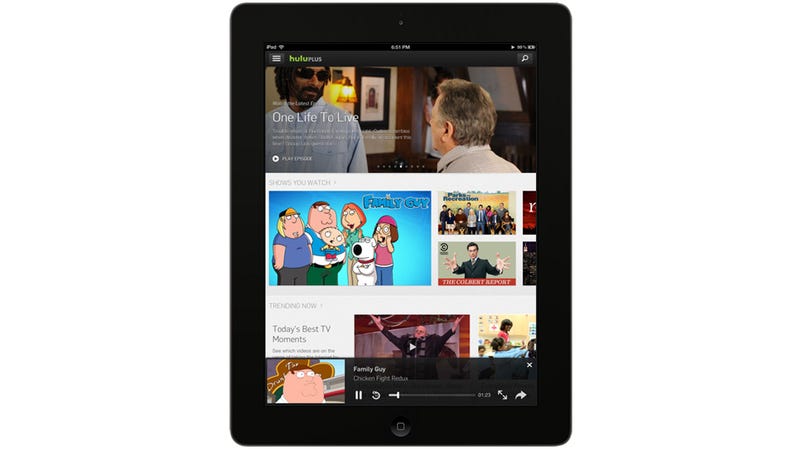 It's been a long time since we've last seen any sort of major update to Hulu Plus's iPad app. And thankfully, its newest incarnation has been completely redesigned from the ground up.
One of the most notable additions is a far more gesture-based UI that should, supposedly, make interacting with the app a more pleasant experience—and it seems like it may just deliver on that promise. You can browse other viewing options while you're still watching a show by pinching and minimizing the player.
And as any and all streaming apps are wont to do these days, the redesign puts a major focus on discovery. Whenever you see a thumbnail of a show or movie that might be unfamiliar to you, just tap the image and you'll be zapped into the brand new "discover panel." Here, you'll get info on both shows and their individual episodes in addition to a selection of content picked special, just for you.
At this point, any improvement would have been a major improvement, but this does seem to have some nice features. You can try it out for yourself, though, since it's available in the App Store right now. [Hulu]