Star Wars has droids for everything: translation, repairs, services, what have you—but, apparently, those droids do much more than we ever thought. In issue #20 of the Marvel's Poe Dameron comic, it was revealed that BB-8 has some kind of love interest. No. Really.
Here are the two pages in question. Apparently Poe's personal X-Wing was damaged in a mission so he was temporarily using another one. Then, this:
Yes, it seems BB-8 and IVEE are kind of a thing.
However, since we aren't actually sure if droids have those kind of emotions (or how they would, you know, act on them), it's hard to put a label on what that "thing" is. And unfortunately, the writer of the comic, Charles Soule, wasn't helpful either.

G/O Media may get a commission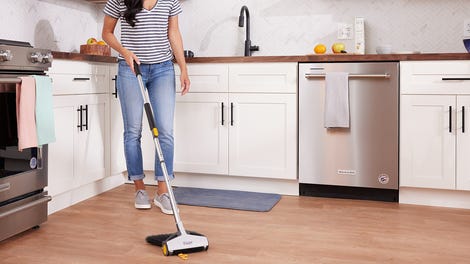 BOGO 50% Off
Flippr - BOGO 50% Off
But this revelation, what may be the first canonical confirmation of potential inter-droid relationships, does change a thing or two about how you watch the movies. I always wondered if C-3PO stuck around R2-D2 solely out of friendship and loyalty. But, now, maybe it's more than that.
And we're only half joking.
Poe Dameron #20: BB-8 Fucks is out now.