A new book collects some of the most breathtaking concept art we've seen in ages of dragons and other magnificent creatures, from the Harry Potter movies. And we're lucky enough to bring you an exclusive sneak peek.
Top image: Hungarian Horntail, art by Paul Catling
The book is called Harry Potter: The Creature Vault by Jody Revenson — and even if you've seen a lot of monster artwork and a lot of Harry Potter stuff before, this is still something special. We spent hours poring over this thing, unable to stop checking out all the incredibly cool details of all the different beasties, from elves to Dementors to ginormous fricken spiders to inferii.
All of these artworks were created for the Potter films, meaning they were the work of designers toiling to bring J.K. Rowling's visions to life — and just seeing all the different types of dragons in the Potterverse, all on paper, is worth it by itself. (The art here focuses on Hungarian Horntails, but there's basically a 30-40 page section of the book that's all different kinds of dragons. Dragon fiends will be astounded.
G/O Media may get a commission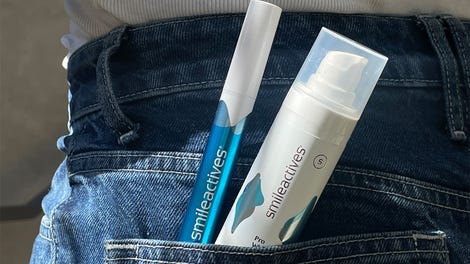 58% off
Whitening Powerhouse Pen & Gel Duo
Hungarian Horntail, art by Paul Catling
Hungarian Horntail, artwork by Paul Catling
Horntail breathing fire, by Tony Wright
Harry and Ron meet Arogog, art by Adam Brockbank
Grindylow digital maquette by Paul Catling
Dementor artwork by Rob Bliss
Swarm of Inferii by Rob Bliss
Pigmy Puff Arnold art by Rob Bliss
Nagini's surprising emergence, artwork by Paul Catling