Sitting with a friend in a bar in mid-March, a former Cambridge Analytica employee said he was having a beer when someone texted him Facebook's announcement that it was kicking the data firm off its platform "pending further information." "I just remember thinking, 'Oh my God,'" he told Gizmodo. "This is going to be insane."
"I was like, 'Man, what am I going to do?'" the former employee continued. "I won't say the writing was on the wall, I didn't necessarily think that was going to be the death of us."
The social network's abrupt announcement came just a day before explosive reports from The New York Times and The Guardian revealed that Cambridge Analytica had harvested data from millions of Facebook users without their consent. The firm was accused of misusing that data to help the Trump campaign target voters, but it denied any wrongdoing, alleging that it deleted the Facebook data once it learned it was obtained illegitimately.
Last week, both Cambridge Analytica and its parent company SCL Group shut down their offices. Cambridge Analytica announced in a press release that it, along with SCL Elections and other affiliate companies, had filed for insolvency in the U.K. with bankruptcy proceedings in the U.S. soon to follow. Gizmodo spoke with two former Cambridge Analytica employees as well as a source with direct knowledge of the company's final days, all of whom requested anonymity to speak freely about internal company matters.
According to one former employee, Cambridge Analytica's leaders informed the company that negative news was imminent before the Guardian and Times stories broke, but few could have predicted how quickly it would lead to the firm's complete collapse. Cambridge Analytica had already faced damaging coverage—like when Julian Assange confirmed last fall that the data firm had reached out to WikiLeaks—so some may have anticipated that the Facebook news would be just another bump in the road.
G/O Media may get a commission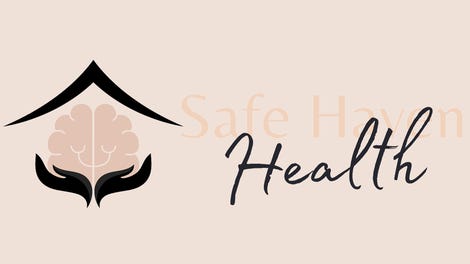 Addiction counseling
Safe Haven Health
Just a few days after those initial reports, however, the U.K.'s Channel 4 released a damning video showing Cambridge Analytica's then-CEO Alexander Nix proposing tactics to a potential client that included entrapment and blackmail. Even then, one former employee believed that while the video of Nix would be "extremely harmful," it was nothing that a change of leadership couldn't remedy, saying now, "No one had any idea that it would spiral out of control."
Until the very end, Cambridge Analytica's workers believed that the company was a collection of good, talented people simply entangled in a web of bad press, mismanagement, and guilt by political association. While speaking to Gizmodo, former employees disputed that Cambridge Analytica directly used Facebook data in its work on the 2016 election, seemingly viewing this relatively minor point of contention as the crux of the entire scandal—and framing the company's downfall not as a reckoning for past sins, but the result of being unable to get its message across.
While there were clear signs that this time was different—with Cambridge Analytica's leadership postponing major decisions and scheduling multiple board meetings—employees believed the company was financially sound enough to continue into the immediate future. "I knew that we weren't long for this world," said one former employee, "but I didn't think it would happen as fast as it did."
Then, late last month, employees braced for the worst as a company-wide "town hall" was scheduled for April 30, and then rescheduled for May 1, before getting pushed back on May 2 every half-hour from 10am to 12:30pm. Ultimately, the meeting was rescheduled more than half a dozen times. While waiting for it to begin, employees adopted a gallows humor in the company Slack. One shared a screenshot from the movie Titanic in the internal chat service and another posted Spotify playlists titled "Hammer to Fall" and "End of Days" featuring songs like "The End" by The Doors, "Help!" by The Beatles, and (perhaps tellingly) "It Wasn't Me" by Shaggy.
In the end, the announcement was even graver than might be anticipated. Julian Wheatland, chair of parent company SCL Group, explained that Cambridge Analytica and its affiliate companies were shutting down. A brief moment of levity came when someone calling into the meeting played a snippet of a cheerful song that starkly contrasted with the grim tone of the call. Less than two months after Facebook's announcement landed, all of Cambridge Analytica's employees were packing up their desks and turning over their laptops and keycards.
SCL Group did not immediately respond to our request for comment. Cambridge Analytica was not available for comment.
In the immediate aftermath of the data firm's collapse, many speculated that the company would be resurrected under the names of two other companies: Emerdata and Firecrest Technologies, Limited. Emerdata was set up last August—six months before the Facebook scandal errupted—and has a number of Cambridge Analytica executives attached to it, including conservative heiresses Rebekah and Jennifer Mercer, former Chief Data Officer Alexander Tayler, and SCL Group's Wheatland. Firecrest Technologies, an Emerdata subsidiary, was incorporated in March of this year, with Tayler brought on as a director.

Earlier this week, however, SCL Group founder Nigel Oakes pushed back against speculation that Emerdata and Firecrest would be revived as a Cambridge Analytica 2.0, saying both were winding down. "It's the end of the show," Oakes told Bloomberg on Tuesday. "The whole lot is gone. There's no secret. For anything like this to recreate itself, you need a team of people to work together but nobody is working together. Everybody has gone off to do their own things." 
Former Cambridge Analytica employees echoed this sentiment, believing Emerdata to be nothing more than a holding company created in a restructuring attempt, and that without a number of key players, it would be doomed to fail. 
"We were the ones that did all the work," one said. "Leadership just picking up and going to a new entity, it wouldn't matter. They can't do the work." Another former employee noted that Wheatland was on the business side, meaning he likely didn't hold any intellectual property. And while Tayler certainly did, the former employee said he was "very dependent on his staff."
"He doesn't necessarily have the global ambitions that Alexander Nix and some people had," said the source. "I am sure he is going to do something else along these lines but not recreate exactly what was done."
Proud of the work they did for Cambridge Analytica, former employees offered different explanations for what ultimately killed the company, but none seemed to believe that their work was an abuse of the public trust—at least not any more invasive than existing companies brokering data. One cited Facebook's rush to name the firm as deeply damaging, saying that the social network knew the news was coming "and wanted to protect their interest." Another specifically blamed Nix's personal arrogance.
"The more that it sinks in, the more angry I am at the recklessness of Nix and his method of selling and sell-at-all-costs and overhype," said a former employee. "That really did us in. I mean really that did us in more than Trump." The source claimed that when Nix was pitching to clients, he kept the fact that Cambridge Analytica used Facebook data to develop personality models in his presentation, even though the company had long stopped using that data, "because he liked how it sold."
Even if Cambridge Analytica is truly dead, there are still plenty of reasons to be kept up at night. The former employees who spoke to Gizmodo seemed to believe that the firm wasn't a rogue actor, but rather a somewhat typical member of their industry caught in a media firestorm. While certainly a self-serving assessment, incidents like last year's Equifax breach demonstrate how much of our data is out there—and how easily it can fall into unintended hands. When another shadowy data broker is revealed to have violated the public's trust, workers at that company will likely be wondering why everyone's picking on them.
If you are a current or former data brokerage firm employee with information about misused data, you can email me at melanie.ehrenkranz@gizmodo.com. You can also contact us anonymously using SecureDrop.