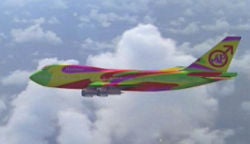 As you know, many electronics companies offer all-expenses-paid trips to journalists to go to Europe and Asia, touring factories and R&D facilities, meeting with executives and eating like kings. The trouble is, the trips are off-limits to the majority of tech reporters, for breach of obvious ethics guidelines.
I know all about the junkets because I've been invited to many, and in 2004, I actually went on one. It was totally amazing, one of the best ways to see Japan for the first time. But it had a negative effect on my work—rather than boost the company's presence in my stories, it diminished it. I didn't want anyone to think I favored them. It was frustrating, and I vowed never to go on another paid-for trip.
On the flipside, the companies and many who go on the trips argue that it's the best way to experience new technologies, and understand how they are developed and made. They are correct. Many writers for the New York Times, Wall Street Journal and other papers of record have never seen what a lot of trade journalists have, for this reason. And even if you have a sizeable travel budget, organizing your own transportation and meals can be a giant pain.
Lately, Brian and I have been talking about an alternative. If a junket is planned, say, to a research facility in Korea, why not assign a package price for reporters? It could be a very publicly disclosed number, so that our readers know the score. Already, some great publications like CNet arrange to tag along on junkets, all the while paying their way. We think this should become a standard feature of the junket. We cover our airfare and hotels, while you cover the invaluable experience. Sound good?