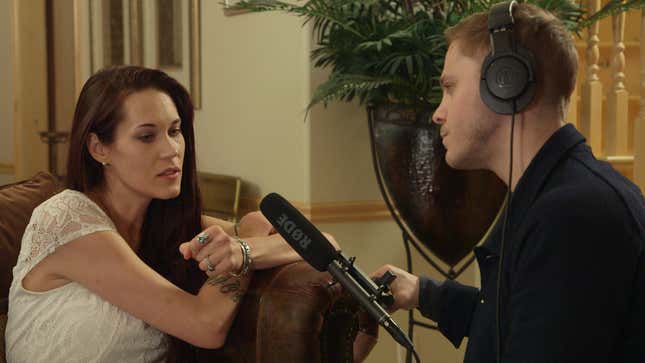 Gizmodo's podcast The Gateway follows our reporting on controversial internet spiritual guru Teal Swan, and the influence she has over her thousands of followers.

Meet Microsoft's New Surface Laptops
In the final episode, released today, we have one final interview with Swan. In that conversation Swan discusses whether or not she is a cult leader and why she feels she has the authority to help people who are struggling with depression and suicidal thoughts. And she is explicitly clear that she knows exactly how much power she has over her followers.
Here are all six episodes of this season of The Gateway.
Part 1: Catalyst
Part 2: Origins
Part 3: Philia
Part 4: Tribe
Part 5: Memories

Part 6: Shadows
The Gateway is available wherever you get your podcasts, including Apple Podcasts, Stitcher, Spotify, Google Play, iHeart Radio, or TuneIn.
The Gateway is hosted by Jennings Brown, produced by Jessica Glazer and Emily Pontecorvo, and edited by Bari Finkel of Pineapple Street Media. Mandana Mofidi is the Fusion Media Group Executive Director of Audio. Editorial oversight provided by Kelly Bourdet. Original score and mixing by Hannis Brown. If you have any tips you'd like to share, please email us at thegateway@gizmodo.com.