We may be in a Golden Age of television, but it wasn't always so shiny. Back in 2008, when io9 first started, things were rough. The Writers Guild of America's strike had just ended, leading to a slough of bad series, reruns, and reality TV. There were some decent shows, but it really wasn't until HBO debuted Game of Thrones that the tide began to turn. Now, in celebration of a decade consisting of some of the best TV we've ever seen, here are io9's greatest shows of the past 10 years.
Note: This video reflects the collective opinion of io9's team. Our staff members each took a list of all notable genre shows that premiered on or after 2008, and gave every series they'd seen a rank between one and 10, then we rounded out the averages to come up with a show's final score. Each one was ranked on the quality it showed at its best, so newer shows could be included, but series that kept consistency over multiple seasons were prioritized. You can see the results in the video below! 
---
Want more? Here are some of our favorite moments and memories from each of the shows listed above.
10) The Legend of Korra (2012)
There were a lot of moments of growth for Korra across this series, as she dealt with the legacy and demand the Avatar role placed upon her. But none hit quite so hard as the climax of the first season, where a broken Korra, robbed of her ability to bend the elements by the villainous Amon, retreats to her homeland and cuts herself off from her friends and family. Alone and wracked with grief, it's the moment Korra finally meets the spiritual form of her predecessor, Aang—star of the original Avatar: The Last Airbender cartoon. Stripped of everything she thought defined her, it's when she finally earns the power to activate the almighty Avatar State, as Aang tells her that it's "only at our lowest points are we the most open to change." It's a poignant, powerful moment in a show filled with them, but it's the first real time you get to see the legacy of The Last Airbender truly live on in Korra. -James Whitbrook, Staff Writer
G/O Media may get a commission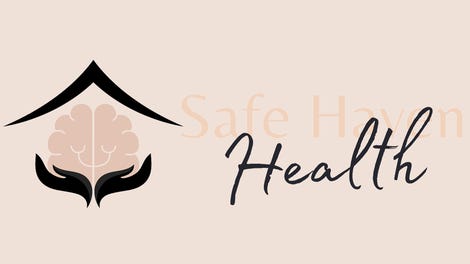 Addiction counseling
Safe Haven Health
9) The Handmaid's Tale (2017)
I have a confession to make: I didn't know The Handmaid's Tale existed before the show was announced. I was homeschooled for most of my life, and by the time I was in high school I was mostly taking college classes, so I skipped a lot of the books one would tackle in high school. I remember reading Handmaid's on a long flight about a week before the show debuted, which also happened to be in the wake of the new presidency. It was a tumultuous time, and this book (and show) really spoke to me. It represents a fear, something we women carry all our lives: That someone else will dominate and demonize your sexuality. This past year—with the Women's March and #MeToo movement—proves that that fear isn't just a fantasy. The Handmaid's Tale came at just the right time, using fiction to help bring a real problem to light. -Beth Elderkin, Staff Writer
8) Westworld (2016)
All throughout Westworld's first season, we'd heard variations of the phrase: "Doesn't look like anything to me." It was a weird floating cloud of cognitive dissonance that would park itself over characters' heads—and, because Westworld is an elaborate guessing game, viewers knew the repetition had to mean something. The scene where that meaning was revealed stands out as the most devastating of the entire season, not just because it confirmed a hot theory. The moment where Bernard learns he's a host crushes because we can see how the knowledge and sense of betrayal make him implode. He can't trust anything he feels about himself or others, because he's just another tool in the cruel sport of the man who made Westworld. - Evan Narcisse, Senior Writer
7) Jessica Jones (2015)
I didn't watch Daredevil. It just didn't grab me. But there was something about Jessica Jones that intrigued me. This character didn't look like a Marvel hero, and I didn't know much about her, but the juxtaposition made me curious. So, I volunteered to spend my entire weekend binging the show for work, much to my wife's initial chagrin. By Sunday afternoon, we were both all-in. Jessica Jones is simply a great show. The characters are realistic, flawed, and relatable. The superhero stuff never felt overwhelming. The performances were great and it went down line a fine bottle of whiskey. I didn't watch any of the Marvel shows after Jessica Jones, but I'll be watching season two. -Germain Lussier, Staff Writer
6) Rick and Morty (2013)
Some of the funniest moments come courtesy of "Interdimensional Cable," an intentional story gimmick in which the characters flip through trashy TV from every multiverse. My favorite is the season two edition, "Interdimensional Cable: Tempting Fate." Stuck in an alien hospital waiting room for Jerry-related reasons, Rick and Morty set adrift on a stream-of-consciousness channel surf that brings forth the vicious, cape-clad pitchman for "Eyeholes," a totally delicious cereal; cheerfully ruthless, long-armed kleptomaniac Stealy; a restaurant called "Lil' Bits" (for people with tiny mouths); and so much more. Rick and Morty could launch a spin-off series called Interdimensional Cable that was just non sequitur upon non sequitur, and I would watch the hell out of it. -Cheryl Eddy, News Editor
5) Orphan Black (2013)
Orphan Black is an amazing scifi series with historic and groundbreaking performances by Tatiana Maslany, but what will always stick out most about the show are its wonderful fans. They're truly a family. Clone Club started forming before the series even premiered on BBC America, and people from across the world shaped such a lovely community filled with friendly faces who lived every up and down of the series as if it were their own. -Jill Pantozzi, Managing Editor
4) Stranger Things (2016)
Television these days either comes in like a lion or a lamb. A show is everywhere or it's nowhere, and generally that hype can predict its future. Stranger Things, though, was the opposite. When it was released, it was with little to no fanfare. "Oh, there's a new Winona Ryder show set in the '80s, who cares?" But then a friend watched it, and another friend, and another. By about the fourth or fifth day of released, all anyone was talking about was this new Winona Ryder show set in the '80s. It was event television built almost wholly out of world-of-mouth. And once I sat down to watch it, I was blown away. As a child of the '80s with an addiction to Steven Spielberg, Stephen King, and nostalgia, it was like being put on a eight-hour roller coaster of pure delight. -GL
3) The Expanse (2015)
Throughout the entire first season, interstellar gumshoe Miller tracks a very special missing person: Julie Mao, a rich girl with a good heart who somehow became entangled in a deeply sinister conspiracy. He's a cynical bastard, but he grows to admire her deeply—and though they never meet in life, their bond transcends her death and takes on a mysterious and miraculous form in season two. Transformed by an alien protomolecule into something beyond human, but still somehow longing for home, Julie sends an asteroid hurtling toward Earth. Only Miller, in an incredible act of self-sacrifice, can convince her to change course. The scene, a thrilling, emotional, and blue-tinged wonder that's somewhere between a romantic dream and a feverish nightmare, will forever be a series high point. -CE
2) Game of Thrones (2011)
I am very close with my two sisters, but Game of Thrones took one of my family ties to another level. My older sister and I have never really been into a lot of the same things. (Spoiler: I'm the nerdy one.) But there is one nerdy thing she's super into: A Song of Ice and Fire. She's read all the books and is really into the show. So, for the past several seasons, we've had weekly phone or video chats after each episode airs where we talk about what happened—and, when applicable, she'll give me some ASOIAF context (since I haven't read the books). I've looked forward to those chats almost as much as the show itself. It just goes to show how good TV can bring people together, even when you're on opposite ends of the country. -BE
1) Steven Universe (2013)
During "Last One Out of Beach City," Steven and Amethyst encounter a mysterious, pink-haired woman with whom Pearl is immediately smitten. Up until this point in Steven Universe, we'd really only seen Pearl express her love through mourning the loss of Rose Quartz, and to see Pearl suddenly flustered and unsure of herself because of these newfound feelings was at once wonderful and heartbreaking. On the one hand, this sudden flush of infatuation came across as an emotional growth and maturity in Pearl that managed to surprise even her. At the same time, though, the pink-haired woman bore more than a passing resemblance to Rose, suggesting that, on some level, Pearl still isn't quite ready to move on. The moment was complicated and sweet and exactly what you'd expect from Steven Universe. -Charles Pulliam-Moore, Staff Writer