Apple just rolled out the update we've been waiting for. The one that fixes the incredible shrinking battery life.
Just plug your iPhone into iTunes and start updating. No where near your computer? The over the air update of iOS 5.0.1 is available now. The update only seems to available via iTunes right now. Hopefully an over-the-air update will be live soon.
According to Apple, the update fixes the following issues:
- Fixes bugs affecting battery life
- Adds Multitasking Gestures for original iPad
- Resolves bugs with Documents in the Cloud
- Improves voice recognition for Australian users using dictation
Battery drain has been the number-one complaint of the new iPhone 4S. I personally can't make it through an entire day without plugging in my device. Hopefully I'll be able to continue my tweeting/facebooking/instagraming ways far into the night thanks to the update.
G/O Media may get a commission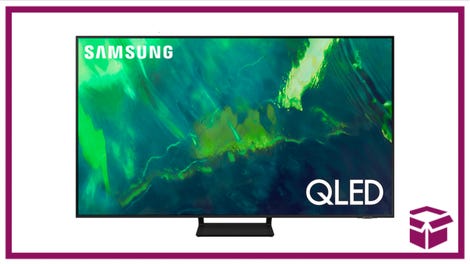 35% off
Samsung Q70A QLED 4K TV
Save big with this Samsung sale
If you're ready to drop some cash on a TV, now's a great time to do it. You can score the 75-inch Samsung Q70A QLED 4K TV for a whopping $800 off. That knocks the price down to $1,500 from $2,300, which is 35% off. This is a lot of TV for the money, and it also happens to be one of the best 4K TVs you can buy right now, according to Gizmodo.
In addition to fixing the battery problems, Apple is bringing multi-touch to the original iPad. Multi-touch was an iPad 2 only affair once iOS 5.0 hit even though developers had the multi-touch feature on the original iPad. And finally, woohoo Australia.
---
You can keep up with Roberto Baldwin, on Twitter, Facebook, and Google+.