The original, clunky suit of armor, courtesy of comics great Jack Kirby.

True story: The reason why Tony Stark painted his armor gold because he was convinced that people would find a grey suit of armor scary. But a gold suit? That's much better, apparently.

If gold won over worried bystanders, surely adding another color was a no-brainer? Luckily, Tony saw the light after this, otherwise we'd have to call him the Rainbow Avenger.

G/O Media may get a commission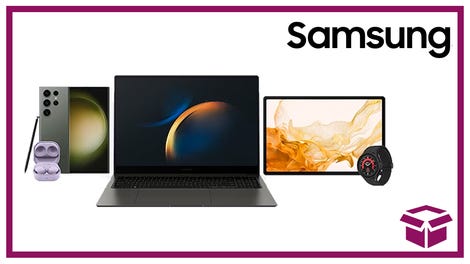 24 hour deals
Discover Samsung - Daily Deal
The classic armor. Apart from when they added the nose to it.

The first of the mission-specific armors. I love that you can tell it's meant for space because there's no mouth. You can't breathe in space, after all.

Admittedly, it only really worked as a "Stealth Armor" when he flew around at night.

Because it was the 1980s: Shoulder Pads!

Yes, even though he's already wearing a helmet, he puts on another helmet over it when he goes diving. Safety first.

Am I the only person who thinks that it looks like he's wearing iron nappies?

While Tony pretended to be dead, Jim Rhodes took over and decided that he'd rather have a scary armor. No colors for him!

Back from the dead, Tony's new agenda was clear: No mouth means no more Mr. Nice Guy. That or he's going into space.

I have no idea what he was thinking here.

Meanwhile, in an alternate reality, another Tony Stark made an armor that apparently ate things through his chest and then grew sticks out his back. Well, why not?

As the 1990s brought glow sticks, Tony Stark's attempt to stay in with the kids was a glowing necklace all his own design.

And then there was the time he made a hunchbacked armor, to highlight the plight of Notre Dame's deformed.

The most recent redesign, and the one that brought comic artist Adi Granov to the attention of the Iron Man movie designers.

The Look of Things To Come.