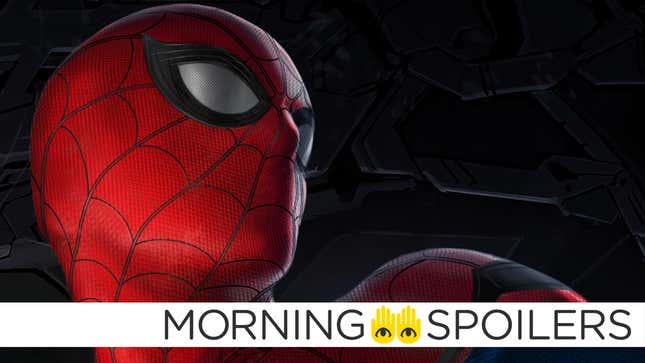 The Flash casts another member of Barry's rogues gallery. Black Panther's scriptwriter offers details on when the movie takes place. Get a look at Ezra Miller's character in Fantastic Beasts and Where to Find Them. Plus new pictures from Luke Cage, and a Buffy alumni joins Lucifer. Spoilers get!

Spider-Man: Homecoming
Now that we know both the Vulture and the Tinkerer are in the movie, a new rumor has started circulating of a potential third villain appearing. A Marvel Cinematic Universe fan page on facebook alleges that Bokeem Woodbine has been cast as Herman Schultz, a.k.a. The Shocker, in the film. There's currently no other source on this rumor, so for now treat it as highly speculatory.
G/O Media may get a commission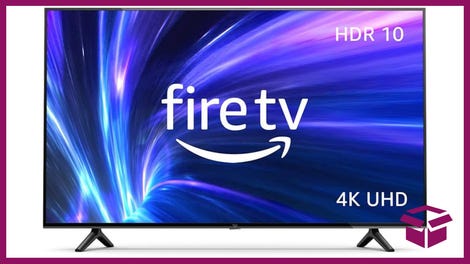 42% Off
Amazon Fire TV 50" 4K Smart TV
---
Tron 3
Producer Bringham Taylor still has hopes for a third movie:
I always hope for that. I just had a wonderful visit to Shanghai, where they have an amazing attraction based on Tron Legacy. The designers just did such an amazing job creating the feeling of stepping onto The Grid, and that indelible visual world that Lisberger created and Kosinski explored… and I think there's a real stickiness to that that I hope can grow into a film or whatever else. So I don't know what I'd 'hint' at other than that I hope for that, and that there's obviously been conversations.
---
Black Panther
Scriptwriter Joe Robert Cole sets up where the film takes place:
Our standalone movie will begin shortly after Civil War ends. So we'll be able to see him mourning and him starting to take command as king of his own nation. Lots of things are going to occur within regards to that. The country will be under threat from inside and out so we'll learn what Wakanda is, that nation, as the most technologically advanced nation on the planet. Also, as Wakanda's rise to prominence happens, it will affect the MCU moving forward which is really exciting.
[/Film]
---
Rogue One: A Star Wars Story
Learn absolutely nothing about the movie with this, its first official synopsis.
From Lucasfilm comes the first of the Star Wars standalone films, 'Rogue One: A Star Wars Story,' an all-new epic adventure. In a time of conflict, a group of unlikely heroes band together on a mission to steal the plans to the Death Star, the Empire's ultimate weapon of destruction. This key event in the Star Wars timeline brings together ordinary people who choose to do extraordinary things, and in doing so, become part of something greater than themselves.
[CBR]
---
Fantastic Beasts and Where to Find Them
Here's a new picture of Ezra Miller's character, from EW.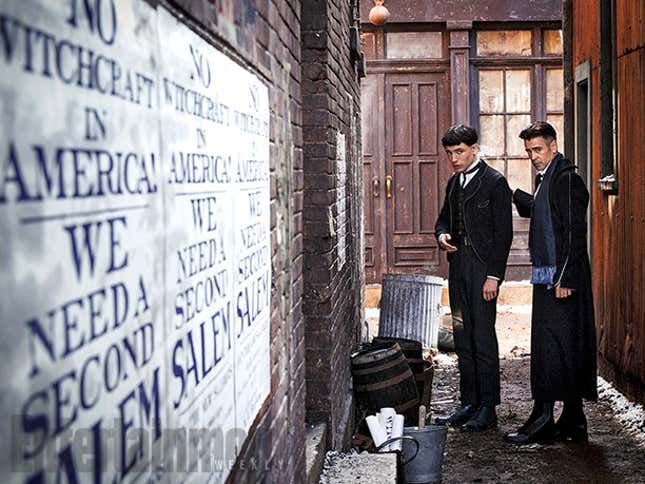 ---
Transformers: The Last Knight
Here's a new look at Barricade, revealed on Facebook.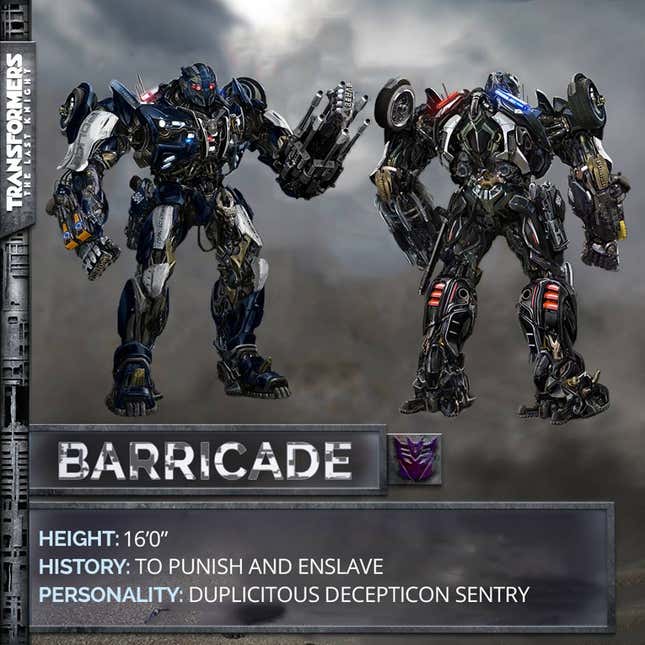 ---
Resident Evil: The Final Chapter
Some new posters, as well as the international cut of the first trailer, have been released. [Coming Soon]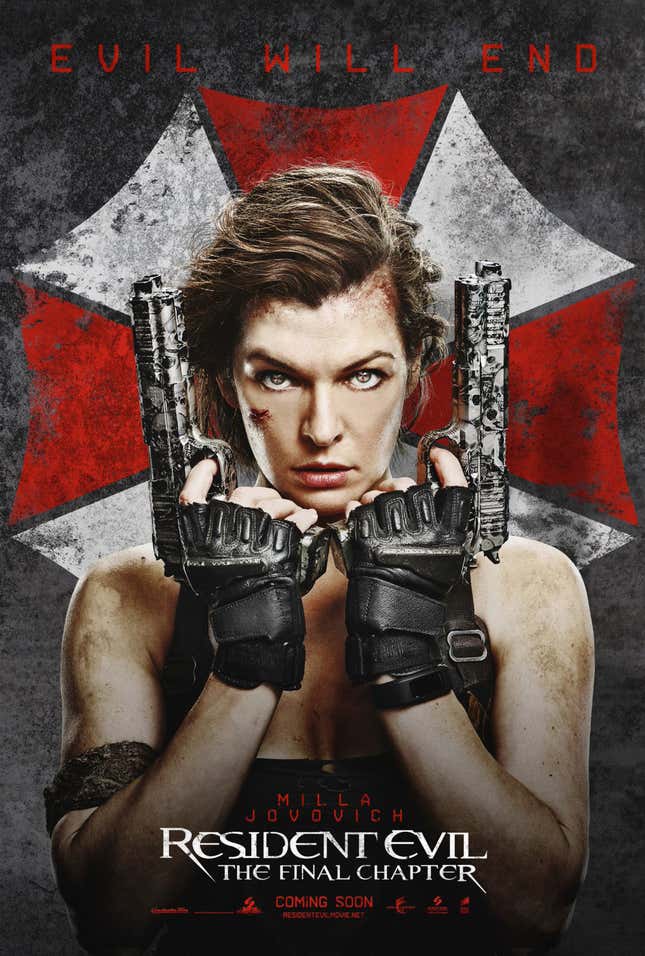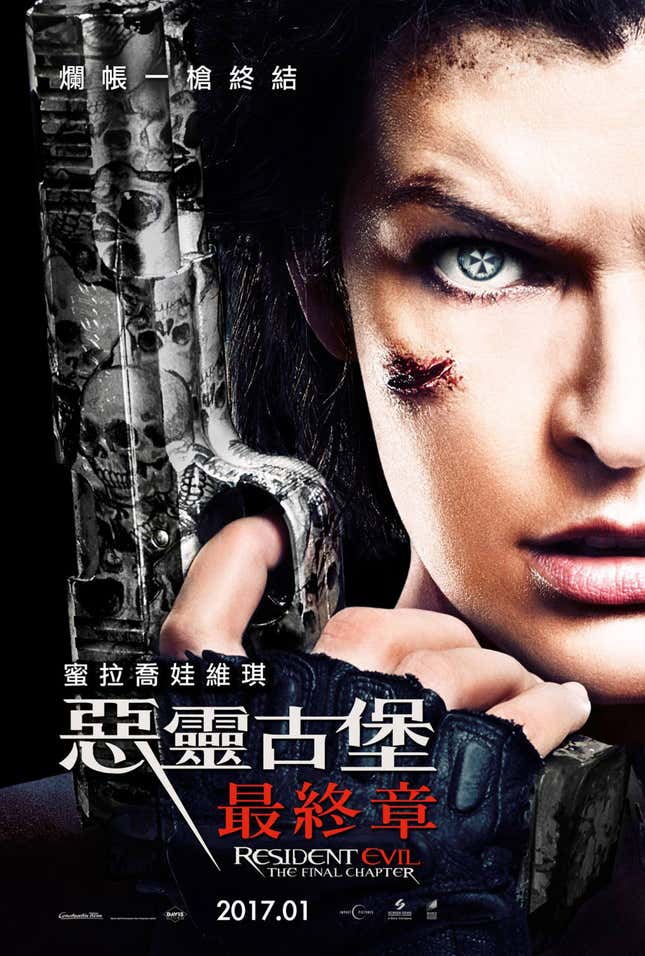 ---
The Flash
Grey Damon has joined the show, playing famous Flash villain Mirror Master. He'll appear in the fourth episode of the next season. [CBR]
---
The Magicians
Arlen Escarpeta is set to recur in the next season as Prince Ess, "a handsome, rugged, pelt-clad man" who is also the ruler of Loria. [Deadline]
---
Lucifer
TV Line reports Charisma Carpenter has been cast in the show as Jamie Lee Adrienne, a "troubled former Playboy Playmate".
---
Legends of Tomorrow
Season two synopsis released by the CW:
After the defeat of the immortal villain Vandal Savage and the corrupt Time Masters who colluded with him, a new threat emerges. Dr. Nate Heywood (Nick Zano), an unconventional and charming historian, is thrust into the action upon making a shocking discovery – the Legends are scattered throughout time. Nate must find a way to rescue season one's beloved team of heroes and rogues, including billionaire inventor Ray Palmer (Brandon Routh), who has created an exo-suit with the power to shrink him to miniscule size, as the Atom; Sara Lance (Caity Lotz), the White Canary, a trained assassin; Professor Martin Stein (Victor Garber) and Jefferson "Jax" Jackson (Franz Drameh), who together form the meta-human Firestorm; and Mick Rory (Dominic Purcell), aka Heat Wave, a career criminal. When the Legends encounter the J.S.A (the Justice Society of America, the precursor to DC's Justice League) in the 1940s, Amaya Jiwe (Maisie Richardson-Sellers), aka Vixen, joins the team. While the team reunites, a mystery looms – the fate of former captain Rip Hunter (Arthur Darvill).

Once reunited, the Legends continue their new mission to protect the timeline from temporal aberrations – unusual changes to history that spawn potentially catastrophic consequences. When Nate, the grandson of J.S.A. member Commander Steel, unexpectedly finds himself with powers, he must overcome his own insecurities and find the hero within himself. Ultimately, the Legends will clash with foes both past and present, to save the world from a mysterious new threat.
---
Zoo
The show has been renewed for a third season. [Coming Soon]

---
Luke Cage
Finally, here's a few new stills from the show. Head to the link to see more. [Comicbook.com]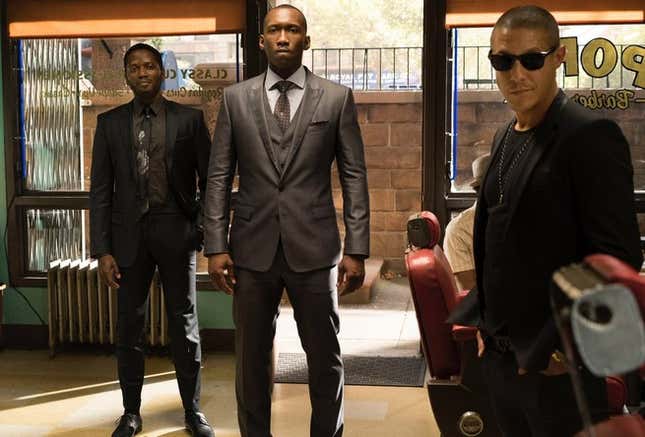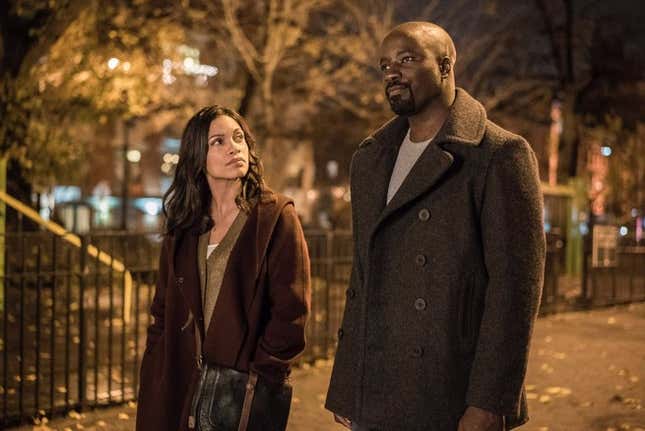 ---
Additional reporting by Gordon Jackson. Banner art by Jim Cooke.