Should you be worried that HTC is swapping its AMOLED screens for Super LCD panels? According to this video comparison...no, not really.
While in some angles the AMOLED reigns supreme over the Sony-manufactured Super LCD, it's really much of a muchness. Unless you've got perfect 20:20 vision and just can't abide a slightly lessened contrast, you're not headed for too much pain if you've been considering buying a HTC phone sometime this year.
If you missed the news yesterday, HTC is moving away from the AMOLED screens for its phones, due to limited supplies from Samsung, the company which manufacturers them. In their news announcement on the matter, they cited "a comparable visual experience to HTC's current 3.7 inch displays with some additional benefits including battery performance" as being just a couple of the additional bonuses of the screens.
Take a look at the video below to form your own opinion—but do tell us which you think fared better. The HTC Desire (which has a Super LCD), a Nexus One (with its AMOLED screen), the Motorola Milestone (with an LCD) or Samsung Wave (with Super-AMOLED)? If you're after a comparison of a Super-AMOLED vs AMOLED vs LCD in both shade and direct sun, mosey on over here. [Howard Forums via OLED-Display]
G/O Media may get a commission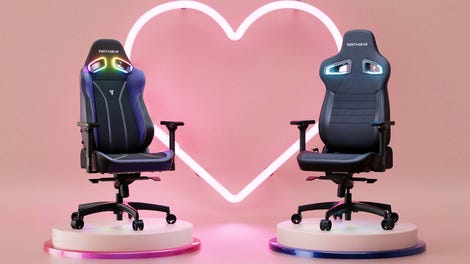 Up to $150 off
Vertagear Gaming Chairs