We've seen NATO bicker with the Taliban, and even had Libyan rebels call in airstrikes in under 140 characters, but this has to be a first: Israel's announced its latest military offensive with a single tweet.
After blowing up a car carrying Hamas bigwig Ahmed Al-Jabari, Israel told the world the attack is part of a larger campaign—"Operation Pillar of Defense." The IDF Twitter account then explained to its 66,000 followers the how and why of the campaign, citing self-defense, and claiming "All options are on the table. If necessary, the IDF is ready to initiate a ground operation in Gaza." In other words, Israel is prepared to start a little war here, and is spreading the word online.
Maybe this seems glib—maybe it's inappropriate to kick off a thing that will end up with people dying over Twitter, your premiere destination for annoying tech blogger opining and tweens complaining about how much they hate dad. Maybe.
So far the tweet has 225 retweets, and 15 likes, which I suppose already makes it an unpopular war. [IDF Twitter via FastCo]
G/O Media may get a commission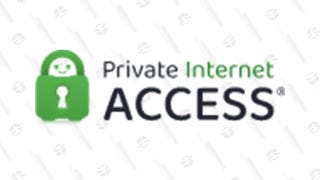 $3 per month
Private Internet Access | 2 Years + 2 Months Subscription
Update: Israel is now just straight-up livetweeting its war.