Click to view

Here's our Extremely Not Safe For Work video review of iSteamy, a software program designed to easily browse porn on your iPhone, complete with category-based picture, video and audio navigation and a "steamy room" to store all your favorites in its internal memory. This is the first version, so it has some bugs and not enough content. However, it looks promising enough to guarantee a good try. And maybe make some people change their iPhone recommendation.
(WARNING: Before you click on the video, be warned. After a long time of warnings, this video review will inevitably show nudity and oral sex.)
G/O Media may get a commission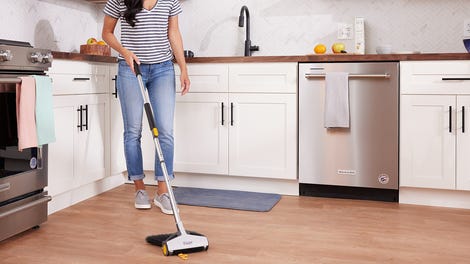 BOGO 50% Off
Flippr - BOGO 50% Off
iSteamy's installation is very easy. You only have to point Installer.app to their source repository (at http://repo.codegenocide.com). After refreshing your sources in Installer, you will see the option appear in the menu under the Adult category, like the video review shows.
The application itself is very simple. It's well structured into four sections, Pictures, Video, Audio and Steamy Room, which is like your pornoteque and uses your internal memory to store your favorites for later use. You will have to register to have access to save to your the Steamy Room.
It uses the same conventions and software components as the iPhone. The scrolling, video and zooming work exactly the same (although the latter is buggy at this point). It even has a five-star rating system, like iPod songs.
Is iSteamy worth the price of admission? It's a good first effort and, if you and your hand maintain a close, intimate relationship, it's probably worth it. For the rest of pervs out there, the free mode is fun enough to guarantee a try. [iSteamy]
(WARNING: Before you click on the video, be warned. After a long time of warnings, this video review will inevitably show nudity and oral sex.)