James Cameron is traveling to the bottom of the Pacific Ocean for Avatar 2. Mark Millar's new superhero movie is X-Men meets Trainspotting. Plus promos and news for Fringe, Chuck, Warehouse 13, Stargate Universe, and more! Spoilers to the end!

Avatar 2:
Honestly, this sounds more like a parody of James Cameron's grandiose filmmaking style than a serious report, but rumor has it he aims to film parts of the Avatar sequel in the Marianas Trench. That trench, located in the Pacific Ocean, is seven miles below the ocean surface, making it the deepest point on Earth. Cameron has reportedly commissioned a company to make the specially reinforced submarine he will need to head down there, and the report indicates this is all part of the sequel's greater focus on Pandora's ocean life. That does at least fit with James Cameron's previous statements that he will be exploring the oceans in the sequel. It'd take this with an even bigger (or is it smaller?) grain of salt than usual, because it just seems so ridiculous...but then, ridiculous kinda flies out the window when James Cameron is involved. All I know is, if this report is true, he's going to have to film Avatar 3 on the surface of the Moon. [Daily Mail, which is well worth reading for the story of the only two people ever to reach the bottom of the trench]
Monsters:
There's a great feature about director Gareth Edwards. The movie doesn't have any pyrotechnics or explosions, and Edwards explains that's all by design:
"Our aspiration for this film was to make the world's most realistic monster movie. If a monster really attacked these characters 20 minutes into the film, the next 90 minutes they'd be getting therapy. How could you move on if you nearly got killed or saw horrible shit happen to other people?"
G/O Media may get a commission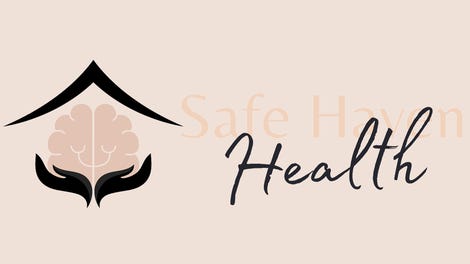 Addiction counseling
Safe Haven Health
The aliens are described as octopoid, which were brought to Earth by an exploding NASA probe six years before the start of the movie. There's plenty more great stuff at the link. [Underwire]
Miracle Park:
Details about Mark Millar's directorial debut are now out. It's a superhero hero movie, set in Scotland and shot entirely on hand-held cameras. Described as "X-Men meets Trainspotting", it follows a group of animal rights activists who discover an immense underground bunker that Americans are using for secret tests. This will shock you, I know, but the movie will be dark, profane, and extremely violent, which is a real departure from Mark Millar's usual fare. [IGN; thanks to WatchingPreacher for the tip!]
Transformers 3:
A call sheet provides some decent confirmation that Patrick Dempsey's character is indeed called Dylan. [TFLAMB]
And here are some set photos: [TFLAMB]

Priest:
Here are six new posters for the film: [JoBlo] [gallery 5640398]

Fringe:
John Noble dropped the reasonably big spoiler that the other universe Olivia (who's pretending to be the real Olivia) is going to control Peter by seducing him, all at the behest of Walternate. And the fact that every other episode in the first half of the season is set over there means we will see a lot more Charlie this season, at least in the first half.[The Ausiello Files]
Nina Sharp actress Blair Brown says they still haven't introduced an alternate universe counterpart for her character, and she suspects there must be a specific reason for that, although she's not going to ask the writers about it. She also says she's yet to have a scene with the other Olivia. She did explain what she'd like to see in her alternate character:
What I would hope is that she's neither good nor bad, because then we'd know what she was on this side. But given that on this side she's very controlling, ordered, in control and not really into letting people know what she thinks, I'd love on the other side if she was out of control and just like this kind of mad thing. Or just someone who's out there in some way. It would be too sad to make it just good and evil.
There's plenty more to read at the link. [FringeSpoilers]
Here's one more video to get you ready for the season premiere: [Fringe Television]
Chuck:
Here's an extended sneak peek at the first three episodes, hosted by Zachary Levi and Joshua Gomez: [ChuckTV] Click to view

According to an early review, we see Linda Hamilton as Chuck's mom in the first few seconds of the premiere. You can read the rest of the very positive review, which says this is one of the most refreshingly lighthearted episodes of Chuck in some time, at the link. [Televisionary]
The Event:
A new cast photo has been released: [The Event - TV]

Supernatural:
Here are some new promo photos for the second episode, "Two and a Half Men": [Supernatural]

Warehouse 13:
Here's a sneak peek for next week's episode, the somewhat ominously titled "Reset." If nothing else, it proves Leena is still on the show - honestly, I wasn't even sure: [SpoilerTV] Click to view

Haven:
And a sneak peek at tonight's episode, "The Hand You're Dealt": [SpoilerTV] Click to view

Stargate Universe:
A trio of intriguing guest stars are reportedly coming to the show. First up, Victor Garber, best known as Jack Bristow on Alias, will play the planet Langara's Ambassador Ovirda. (Langara was SG-1 team member Jonas Quinn's homeworld.) He will appear in the fifteenth episode, "Seizure." According to executive producer Brad Wright, the ambassador may become a recurring role. French Stewart, best known from Third Rock from the Sun (not to mention the original Stargate movie), and Apollo 13's Kathleen Quinlan will also guest star around the same time. Stewart reportedly plays Dr. Andrew Covel, the new research head at Stargate Command, and Quinlan will play Senator Michaels, the new head of the off-world spending committee. [Show Patrol]
No Ordinary Family:
Michael Chiklis tweeted a set photo of Julie Benz and her onscreen parents, Bruce McGill and Cybil Shepherd. The two appear in the sixth episode, "No Ordinary Visitors." [KSiteTV]

And here's an interview with the cast at the red carpet premiere: [SpoilerTV] Click to view

V:
Some more behind-the-scenes photos are out: [The V-Files]

Smallville:
The person who kidnaps Lois in the season premiere is reportedly "not Lex Luthor. It is, however, the next worst thing." Make of that what you will. [The Ausiello Files]
Additional reporting by Mary Ratliff and Charlie Jane Anders.