Was this the most science fiction and fantasy-filled Olympic opening ceremony yet? With director Danny Boyle at the helm, there were bound to be a few fantastical elements in his kickoff to the 2012 Olympic Games. Here are some of the strangest, most wondrous, and most fantasy-fuelled images to grace London's Olympic Stadium.
Yesterday's opening ceremony was a fun and often irreverent tribute to British history, culture, and technology that gave us a fantasy dreamscape in which children dodged Captain Hook and Voldemort; Mary Poppinses, jetpack-wearing acrobats, winged cyclists, and even the Queen took to the skies; and an inadvertent tribute to Lord of the Rings had Twitter lighting up.
There were no Doctors on hand to light the Olympic flame, nor any Terry Gilliam paper puppets coconut-clopping through the stadium. I suppose there's only so much British pop culture one can squeeze into a single opening ceremony.
Top image from Getty Images.
G/O Media may get a commission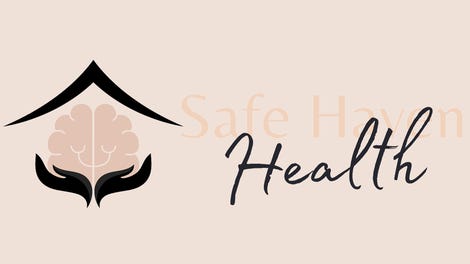 Addiction counseling
Safe Haven Health
One of the key elements of Boyle's vision was the rustic English village, representing Britain's rural past. But the faux greenery had some folks thinking less history than Hobbits.
Image from Getty.
The livestock did little to convince them otherwise.
Image from Getty.
But look, the Industrial Revolution has come to overtake the Shire! Those chimneys almost look like towers — two towers. (Not total, just in this photo.)
Image from Getty.
Kenneth Branagh ushers in that Industrial Revolution with some choice quotes from Shakespeare's The Tempest while dressed as engineer Isambard Kingdom Brunel.
Image from Getty.
Computer scientist Tim Berners-Lee, father of the World Wide Web, made a cameo appearance as well.
Image from Getty.
All that Lord of the Rings talk made this scene, with the "forging" of the Olympic Rings weirdly uncomfortable. Five rings for athletes fated to compete.
Image from Getty.
We may not have gotten a Doctor lighting the cauldron, but if you listen closely, you can hear a little TARDIS in this glam rock session. Perhaps all the 3D glasses were a nod to the Tenth Doctor as well. A lot of folks in the stadium were disappointed that there were no 3D effects to go with the glasses. [via the Doctor Who Tumblr]

Blacklight, everybody!
Image from Getty.
Actors representing the children (plus some actual patients) and the real nursing staff of the Great Ormond Street Children's Hospital acted out a delightfully strange dream sequence, in which children's book characters came to life. Author JK Rowling read from Peter Pan. Here, Captain Hook hands swing out at the patients.
Image from Getty.
The Queen of Hearts from Alice in Wonderland emerges from her hiding place.
Image from Getty.
And a towering Lord Voldemort menaces the crowd while Cruella de Vil and Dalmatians dance at his feet.
Image from Getty.
But the children have some storybook allies as well, such as these high-flying Mary Poppinses.
Image from Getty.
I realize this was probably supposed to represent the dreaming child, but every time I look at it, I see a baby version of the temple carving from Prometheus.
Image from Getty.
Mary Poppins wasn't the only one doing some flying in the stadium. Of course, these jetpack performers were actually being moved around by wires (unlike the opening of the 1984 Games, which featured a rocket pack flight).
Image from Getty.
We had these magical winged bicycles soaring about as well.
Image from Getty.
Here they are with their wings nicely lit up.
Image from Getty.
Queen Elizabeth (or rather, a performer dressed as the Queen) got to play Bond girl, parachuting into the stadium alongside a faux Daniel Craig. The real Queen did appear in the sketch, though, alongside the real Daniel Craig.
Image from Getty.
Of course, it all culminated in the lighting of the rather lovely Olympic cauldron. Nice work, folks. Back pats all around.
Image from Getty.
Apropos of nothing fantastical, here is a final image from the ceremony, of Rowan Atkinson as Mr. Bean playing the keyboard while fiddling with his phone. Just because he's Mr. Bean.