Great news for anyone doing crimes with bitcoin.
Martin Marsich was arrested last week at a San Francisco airport and hit with charges related to hacking the servers of EA Games in order to steal in-game currency. According to the Palo Alto-based Daily Post, he appeared in federal court on Thursday and a judge agreed to allow his release to halfway house. In order to gain his freedom, Marsich will have to put up a whopping $750,000 worth of bitcoin or an equivalent cryptocurrency for his bail.
U.S. Assistant District Attorney Abraham Simmons told the Post that the order isn't necessarily as unusual as it seems. All sorts of assets can be used to post bail if the defendant doesn't have a load of cash at their disposal. Whatever has enough value to encourage the accused to get their ass in court will suffice. Simmons doubts it's the first time cryptocurrency has been used for bail, but it's hard to say. We have seen a charity set up a system in which people can mine cryptocurrency to help build a bail pool that's used for people in need.
Bitcoin's epic slide from its December high of almost $20,000 has continued throughout 2018, and today one bitcoin has a value of $6,495, according to CoinMarketCap. Judge Jacqueline Corley is no sucker and rightfully set the bail in a dollar amount, so if the market experiences rapid fluctuation, the amount Marsich will need to put up will change. Simmons said that an extreme change in bitcoin's value could persuade the court to renegotiate its requirements.
As Kotaku reported last week, Marsich is a 25-year-old Serbian and Italian citizen who is accused of hacking EA's servers. Prosecutors say he was able to transfer copies of the soccer video game FIFA to 17,000 accounts and added FIFA in-game currency packs to 8,000 accounts. From there, he allegedly sold the accounts on black market websites, reaping a $324,000 bounty. If he's convicted, Marsich faces up to five years in prison and a $250,000 fine. It's unclear if the fine could be paid in cryptocurrency.
[Daily Post via The Next Web]
G/O Media may get a commission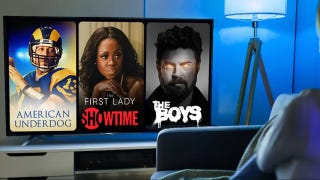 UNDER $1
99¢ Prime Video Channels