Kenny Baker, the man who played R2-D2 in the Star Wars films has died at the age of 81, after battling a long illness. (Updated with reactions from Star Wars community)

As reported by The Guardian, Baker first became famous in 1977 for playing the lovable robot in Star Wars IV: A New Hope. Even though he was a robot, R2-D2 quickly became one of the most, well, human characters in the films. Baker, who was less than four feet tall, reprised the character in The Empire Strikes Back, Return of the Jedi and all the prequel films.
Baker even returned for The Force Awakens as a consultant, despite his ailing health. While he appeared at a European red carpet for the film, he wasn't able to attend the premiere in L.A. His niece, Abigail Shield, said Baker was luckily able to see George Lucas when he visited Manchester.

Baker is also known for appearances in beloved 80s films like Time Bandits and Flash Gordon.
G/O Media may get a commission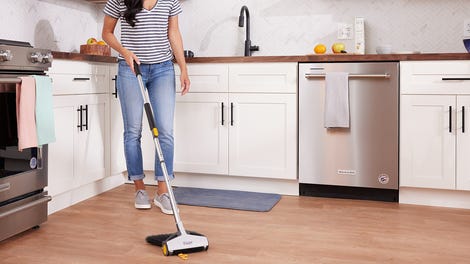 BOGO 50% Off
Flippr - BOGO 50% Off
Shield told The Guardian, "It was expected, but it's sad nonetheless. He had a very long and fulfilled life. He brought lots of happiness to people and we'll be celebrating the fact that he was well loved throughout the world. We're all very proud of what he achieved in his lifetime."
Star Wars alumni and other in the fandom have started sharing their condolences over Baker's passing, including Mark Hamill, Ewan McGregor and Industrial Light and Magic.

All we can really say is....
Clarification: Article originally said he was 83, but Baker's official website lists him as 81. Article also credited Baker for The Goonies, when he was in a TV show called The Goodies.