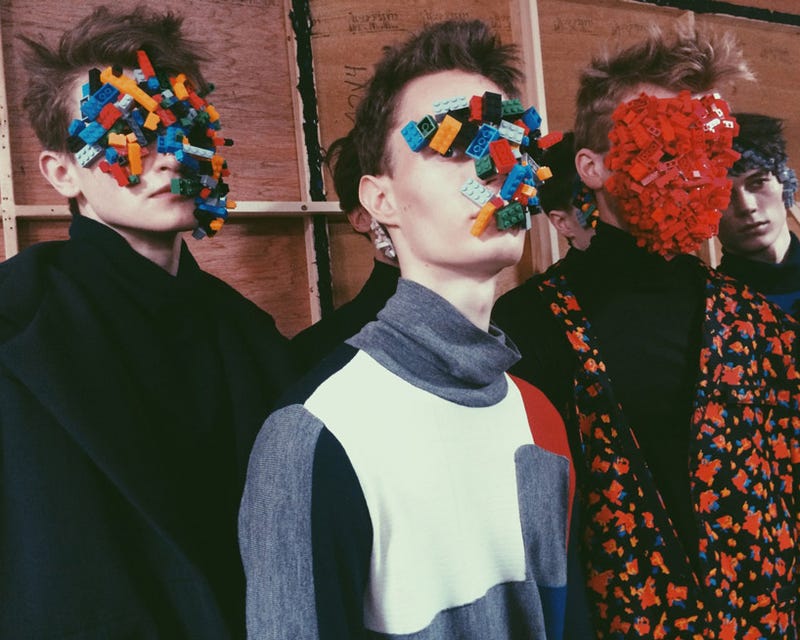 At London's menswear AW 15 show, designer AGI & SAM asked makeup artist Isamaya Ffrench to create some Lego masks for the models to wear on the catwalk. These seemingly glued together masks, beards and head pieces look like an awful waste of brick to me, but then again, I own cargo shorts.
[Photos: AGI & SAM]
[Credit: designboom]
---
You're reading Leg Godt, the blog with the latest Lego news and the best sets in the web. Follow us on Twitter or Facebook.