La Marzocco's Strada is the new hotness in the espresso world. Why? Because it promises a new kind of control over pressure, one of the most critical parameters in making espresso.
The elemental variables of espresso: There's the coffee, which you can break down into the beans themselves and how they're the ground (particle size and consistency). And there's the water (its quality, like total dissolved solids), and its temperature and the amount of pressure with which it's pushed through the coffee. All an espresso machine does, at the most basic level, is force water through coffee at high pressure. (More on espresso machine and other coffee basics here.)
Playing with pressure is kind of like the new thing to doin coffeeland. The point of pressure profiling, as it's called, is to pull different qualities out of espresso by manipulating the pressure during the extraction process.
G/O Media may get a commission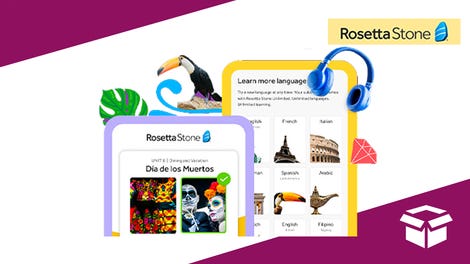 Extra 20% off
Rosetta Stone Lifetime Subscription - All Languages
With a machine like the Strada, pressure becomes a whole new variable to mess with. And coffee geeks, well, they're very much geeks—they like messing with things. For instance, a barista might start the extraction at low pressure, ramp up to high pressure, and back down. Or anything in between that. It's basically an infinite variable now, under the barista's total control. The irony being that most of the shots I saw pulled at the event La Marzocco held to show off the two Strada prototypes were not very good, since there's a brand new learning curve, even for experienced baristas.
While the Strada isn't the first machine to do variable pressure profiles (there's the Slayer, for instance), the vast majority of decent coffee places have a La Marzocco machine sitting on the bar, so LM's entrance into the game is a big deal. It'll likely make this particular bit of coffee nerdery more widespread, and as the NYT's Oliver Strand points out, stoke interest in a single-origin espressos. (The typical espresso shot is made from a blend of coffees; single-origin coffees come from, well, a single origin. They tend to be bit more oddball in their flavor makeup as espresso, versus perfectly balanced blends.)
La Marzocco is showing off two prototype models: The Strada M.P. is a manual paddlewheel machine, like the aforementioned Slayer, where pressure's adjusted with a sliding paddle that sits on top of the grouphead. (It's the black-accented machine in the gallery.) The E.P., hot-rod red here, is fully programmable with an electronic variable pump—it even has a USB cable for downloading and uploading settings.
LM's pegging the final units for the fall, but high end places are already fighting to be the first to get one. No doubt I'll be one of the first to line up, at least after the place has a week to figure out how to use it. [La Marzocco]