Los Angeles recently converted 140,000 of its street lights to energy-efficient LEDs—the largest such upgrade in the world. Now a new partnership with lighting giant Philips will allow the city's Bureau of Street Lighting to wirelessly manage all those street lamps, similar to the way its Hue system allows you to control the mood lighting in your home.
As part of Mayor Eric Garcetti's Great Streets initiative, which brings pedestrian-friendly makeovers to neighborhood business districts, Philips is bringing a system called CityTouch to LA. The connected LED street lights can be dimmed or brightened through a software hub, called LightPoint, which creates maps and other real-time data visualizations of energy use.
Although 30 countries worldwide already use CityTouch systems, LA is pioneering a new connector node that will link up existing street lamps to the network—meaning they won't have to necessarily install new lights from Philips for the system to work.
A promotional video for the CityTouch system
The possibilities for something like CityTouch are pretty impressive. Since the lights can be controlled block-by-block (or even light-by-light), engineers could crank up the lighting around events with heavy pedestrian traffic or in areas that might need extra security. Such a system could lower the lights outside office buildings on the weekend, or even dim the lights city-wide during a full moon to save energy.
In addition, the system can report broken lights much faster than a 311 request, saving time for maintenance crews. This could make the biggest difference after an earthquake, when workers would normally spend months inspecting and replacing lights.
Areas of large cities like Buenos Aires and London already use the system, but the impact is best seen in small cities like Salobre, Spain, where Philips claims the combination of CityTouch software and new LED lights has cut energy consumption by 70 percent.
G/O Media may get a commission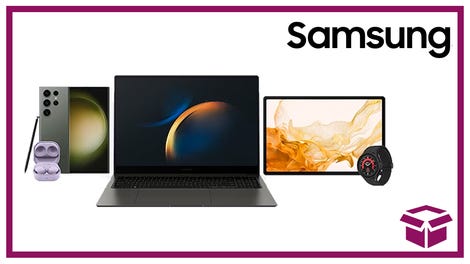 24 hour deals
Discover Samsung - Daily Deal
CityTouch lighting in Rotterdam, The Netherlands
Besides the obvious sustainability benefits, it's clear this has the potential to make LA into an incredibly pleasant place to live. Lighting is a simple way to make a vast improvement in the way a city feels. Brighter lights can make sidewalks seem safer without any additional police presence, and a street with all the lamps properly illuminated can provide an instant boost to property values. (In fact, Angelenos polled last year said that that the white light of the LEDs made them feel safer and the LAPD actually saw a 10 percent reduction in crime.)
Especially since this particular Philips system doesn't require a major overhaul of existing infrastructure, this idea provides a cost-effective way for LA to make the whole city a smarter, safer, well-lit machine.
Top image: LA Bureau of Street Lighting