Parents picking up school supplies for their kids this season may want to go for the more expensive crayon brands this time around. A new study found that Playskool's crayons were the only major brand that contained traces of asbestos.

Before you panic and start yanking crayons out of your kids' hands and burning their coloring books, you should know that this is a situation in which it's simply better safe than sorry. The U.S. Public Interest Research Group (PIRG) does a study on school supply safety every year in which it looks for, among other things, toxic chemicals in products. This year's study found the presence of a certain type of asbestos, tremolite fibers, in the 36-pack of Playskool crayons but it is not claiming there is an imminent risk of danger.
Asbestos is primarily believed to be harmful when inhaled and is linked to respiratory issues like asbestosis, lung cancer, and mesothelioma. The risk of inhaling fibers flying off of crayon wax during vigorous coloring sessions seems low, but PIRG notes that kids are prone to eating crayons. The real point is we should do everything we can to keep toxic materials out of our products, especially the ones we give to kids.
And that obvious notion has been working for society. Kara Cook-Schultz, toxics director at PIRG told CBS News, "when we were testing three years ago, all sorts of brands came back with asbestos." This year, the Playskool crayons were the only product to test positive for the fibrous crystals. The group is recommending Playskool's parent company, Hasbro, and the Dollar Tree retailer where the crayons are sold issue a recall. When we contacted Hasbro for comment on the study, a spokesperson told us: "Product and children's safety are top priorities for Hasbro. We are conducting a thorough investigation into these claims, including working with Leap Year, the licensee of the product."
Leap Year told Gizmodo in an email that the specific color crayon PIRG tested for asbestos—the green one—was "thoroughly tested" but that the company is "re-verifying that they are safe" following the organization's findings.
G/O Media may get a commission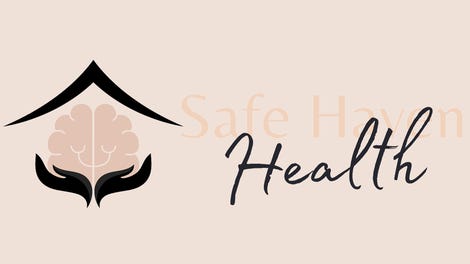 Addiction counseling
Safe Haven Health
"There is nothing more important to Leap Year Publishing than the safety of our products in the hands of children," the spokesperson said. "All of our products, including the Playskool-branded green crayon mentioned by PIRG, are thoroughly tested by independent labs to meet or exceed all CPSC and Federal Standards for Safety. We are currently re-verifying that they are safe and free of any asbestos, as well as requesting a review of PIRG's testing methods."
It's a timely reminder that asbestos can make its way into products it wasn't intended for, and that the material is not illegal in the United States. According to the Washington Post, asbestos has been completely banned in at least 60 countries, but it is merely restricted in the states. The Trump administration is now working on loosening those restrictions and allowing it to be used in more products through a "significant new use rule." President Trump himself has long opposed restrictions on asbestos, going as far as blaming the ban on asbestos in certain building materials for the deaths of victims at the World Trade Center.
[CBS]