Last week's leak couldn't have been more on: Leica's officially announced the their full-frame followup to the retro-fabulous M8, as well as some chum for more mainstream users, in the form of the APS-C-sensored X1 compact, for new Leica recruits.
The M9 looks almost exactly like the M8, and for that matter, the 50-year-old M3—it's the same black and silver body, same rangefinder sensibilities, and same lens system. What isn't the same is the full-frame sensor, which is a first for compact cameras like this. The 35mm-equivalent sensor was designed in collaboration with Kodak, and burns an 18-megapixel image. Low-light performance and general image quality should be better than the M8, but more importantly, the larger sensor means wide-angle lenses will really shoot at wide angles.
G/O Media may get a commission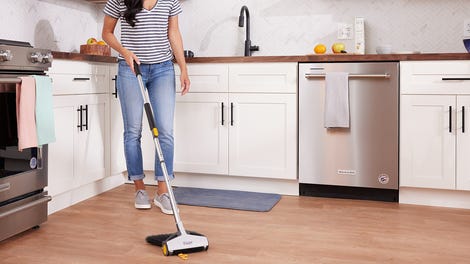 BOGO 50% Off
Flippr - BOGO 50% Off
The X1 is intended for beginners—which means something a little different to Leica than most camera makers—meaning that it's smaller, has a fixed lens, and shoots with a consumer DSLR-sized APS-C sensor. As far as point-and-shoots go, the spec sheet is impressive: photos come in at 12 megapixels, the lens opens to f2.8, displaying on a 2.7" LCD and saving to an SD card. If this setup sounds a bit odd to you, consider that the X1 has been pitted against the Sigma DP2, a $650 fixed-lens compact from earlier this year. That's what this is, basically, except designed for Leica fanatics instead of Sigma fanatics.
In what sounds like a great offer, both cameras come free with Adobe Lightroom for processing their DNG RAW files, but this should be a clue as to the kinds of prices we're talking about. The price for the M9 will be $7000 when it ships in a few days, and the X1—due in December—will more than likely come close to $1000 WHOA, it's going to be $2000. But hey, Leica! Hands-on and impressions to come. [Leica]