In 1840, Joseph Petzval invented an optical portrait lens, which for the rest of the century would be used to take loads of photos. Now, the retro-fanatics at Lomography have reengineered the lens from the ground up for today's Canon and Nikon cameras. And the photos are incredible.
What we're looking at is a complete reinvention of the Petzval lens to fit either Canon EF mount or Nikon F mount cameras—they'll work on both film SLR and DSLR cameras. The Petzval optics are primarily designed for portraits: thens has a maximum aperture of f/2.2 for wonderful depth of field, and its minimum focal distance is one meter, so you can't stand on top of whatever it is you're shooting at. The lenses will weigh about a pound, so you could theoretically walk around with one like a street photographer, but if you're shooting portraits, why not throw it on a tripod, yeah?
The new lenses will be manufactured in Russia, and besides being gorgeous brass cylinders that will look impressive mounted on your camera, they can also be used for great photography. If we're to believe the samples posted on Lomography's website, the new Petzvals are capable of pretty remarkable things:
G/O Media may get a commission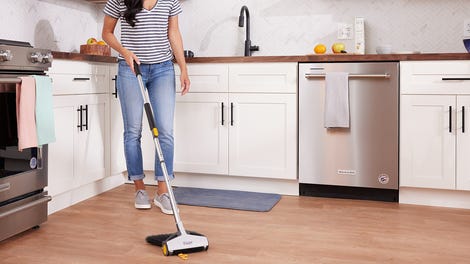 BOGO 50% Off
Flippr - BOGO 50% Off
What lovely bokeh! Vignetting for years! Dope color saturation!
Now, of course, we don't have very much information about the sample photos. there's a pretty good chance some were shot on film or doctored after the fact. But the concept behind what Lomography is trying to do is pretty remarkable.
And Lomography wants your help—as with the smartphone film scanner the company announced earlier this year, the Petzval lens is making its debut on Kickstarter. When I asked why a company that has plenty of resources is crowdfunding a product, Lomgraphy told me "The Kickstarter community in particular are very passionate about innovation, so it's a better platform for us to show them and the rest of the world the progress and most importantly the innovations of analog photography." In other words, this is more about marketing than trying to jumpstart a pipe dream.
Lomography says it hopes to have production lenses for sale Spring 2014 and says that the first 1000 lenses from the Kickstarter should be available by the end of this year. When the lenses hit the market, the company says it'll charge $500 for them. [Kickstarter and Lomography]