Filed last night in California's Northern District Court, a new, wide-reaching lawsuit accuses The Ridesharing App That Isn't Uber of unjust enrichment, misrepresentation of its fee structure, and unfair competition.
Lyft is no stranger to class actions. It paid out $27 million to drivers last year in Cotter v. Lyft, and another suit, filed by a New Jersey woman named Keara Nieves, is still being deliberated on. But this suit, filed by Lyft driver Fernando Villaseñor, is interesting in a few respects. While Villaseñor reiterates prior claims that Lyft misrepresented how customer funds were being distributed to drivers, it digs even deeper into Lyft's alleged propensity to engage in "sleight-of-hand" with its fares:
When a customer requests a ride, the Lyft computer checks its database and determines fare by reference to the Lyft database of average competing taxi fares, whether computed by time, distance, or a combination of the two; then adjusts its price accordingly, which results in a fare averaging 30% less than the average predicted taxi fare. In contrast, the human driver does not instantly know the corresponding taxi fare. Thus, the human driver does not know that Lyft is taking 43% of the fare, not 20%.
The suit goes on to claim that the cost differential between a Lyft ride and a traditional cab—known to Lyft but not the rider or driver—"constituted a concrete, actual loss in income to the driver." Those losses (Lyft's gains) were allegedly reinvested into the fast-growing rideshare firm, leading to an increase in its stock price. "The drivers are entitled to the share of the company built with their promised income which Lyft wrongfully retained," the suit states.
Despite being filed in California, the suit makes no mention of PAGA—the Private Attorneys General Act—sometimes employed by workers to recover lost wages. The move was intentional, according to Villaseñor's attorney Larry Peluso, who told Gizmodo via email that, "PAGA is always a possibility and we will have the opportunity to amend to join the claim. But where a class action can be maintained, clients in these cases may benefit more from a class action, as much of a PAGA award goes to the State." For precisely that reason, recipients of a recently settled Uber class-action received compensation of as little as 15 cents.
G/O Media may get a commission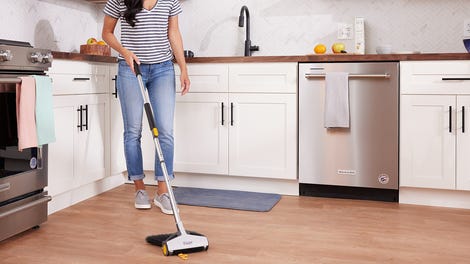 BOGO 50% Off
Flippr - BOGO 50% Off
Perhaps the most important way Villaseñor v. Lyft distinguishes itself is timing. Filed less than two weeks after a landmark ruling in favor of gig economy workers from California's Supreme Court, Villaseñor makes mention of the Dynamex case by name, and the "ABC test" (used to distinguish true independent contractors from employees labeled as such by companies seeking to dodge liabilities) used in it to great effect. That said, Cotter v. Lyft took three years to resolve, and Dynamex took over a decade to reach the Supreme Court.
"Our case and others will depend upon current California and Ninth Circuit federal case law, and upon the decision of the [Supreme Court] in Epic Systems," Peluso added, referring to the crucial case arguing the validity of employee arbitration agreements. "It is an incredibly important time for employment law."
"While containing a subclass for California drivers alone, Villaseñor v Lyft seeks foremost to represent all US drivers who signed Lyft from the company's inception through April 8 of this year."
We have reached out to Lyft for comment and will update this story if and when they respond.
The suit can be read in full below:

Update 5/11/18 2:22pm: Shannon Liss-Riordan, a lawyer known for representing Uber drivers, informed Gizmodo that she'd filed two suits earlier this week—one on behalf of Lyft drivers and another representing Postmates workers—both with the Superior Court of California, San Fransisco County. Both are linked above.
"After Dynamex, it is going to be very difficult for these companies to justify independent contractor status for their drivers," Liss-Riordan told Gizmodo via email. "We believe that the companies' continued classification of the workers as independent contractors in California is a willful violation of the law. It remains to be seen, however, whether it will be possible to pursue these cases on a class basis, given the companies' arbitration clauses. In order to recover anything, drivers may need to file individual arbitrations (which we are filing for them). We are waiting for the U.S. Supreme Court to answer that question."