It wouldn't be an iPhone launch without a small army of hand-wringing Apple fans complaining about their expensive new phones on the internet. This year is no exception, and forums are filling up with reports of issues with the iPhone XS and iPhone XS Max. None of the problems are particularly catastrophic. At least not yet.
Before we get into the details, it's worth pointing out that the iPhone XS devices are brand new. They've been out in the wild for less than two weeks. The public release of iOS 12 is equally new, although it enjoyed many months in beta-testing. So it's not necessarily a surprise that a new iPhone with new software will suffer from a few bugs. We've seen it happen before—most notably in 2010, the year of Antennagate—and we'll see it again.
That doesn't mean you shouldn't be pissed off if your iPhone XS is all messed up. We're making a running list of the widespread complaints about the new phones, and we encourage you to add your own grievances in the comments. You can also email me tips directly.
Chargegate
Indeed, we've got another -gate on our hands. While Antennagate dealt with an issue that caused the iPhone 4 to lose reception if you held it a certain way, this so-called Chargegate involves iPhone XS and iPhone XS Max devices that won't charge when plugged into a Lightning cable. Multiple threads in Apple's Support Communities and MacRumors forums claim that some devices won't charge when you plug in a cable. Some of them will start charging if you wake the device. Some won't charge via cable at all.
G/O Media may get a commission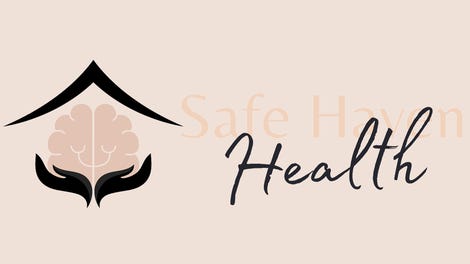 Addiction counseling
Safe Haven Health
Update 3:05pm ET: A chargegate fix is reportedly on the way with the coming release of iOS 12.1.
There's some consensus that this must be a software issue. Not all devices experience the problem and not all that do experience it all the time. The issue also doesn't appear to be specific to the larger or smaller phone. Wireless charging also appears to be working fine. If you want to see what Chargegate looks like in real time, you're free to suffer through this yelling-heavy video from YouTuber Unbox Therapy
Apple so far has not acknowledged this issue. Some people think it might not be linked to iOS 12 or the iPhone XS series at all, but rather to updated security settings in iOS 11.4.1. This change meant that an iPhone's Lightning port might not recognize a USB accessory, including a charging cable if the locked phone had been idle for some time. Here's how Apple explained that update when it was released in July:
If you don't first unlock your password-protected iOS device—or you haven't unlocked and connected it to a USB accessory within the past hour—your iOS device won't communicate with the accessory or computer, and in some cases, it might not charge. You might also see an alert asking you to unlock your device to use accessories.
If this indeed what's causing the charging issue, it's unclear why people are just now complaining about the change. One possible explanation is that people who just spent over $1,000 on a new iPhone are paying extra close attention to how it works. We won't know for sure until Apple offers an explanation.
It's also possible that a nasty bug is causing Chargegate, and that sucks. Sucks to get an expensive new phone, plug it in to charge before bed, and then wake up with a dead phone. It also sucks to go online and see an army of other Apple people are about to storm the castle in Cupertino over the same problem. Or maybe that's comforting, in a weird way.
---
Antennagate 2.0
Okay, nobody is calling this Antennagate 2.0, but this series of complaints is similar to what we saw so many years ago. It seems even more confounding, though, because it doesn't involve how a person holds an iPhone.
A number of iPhone XS and iPhone XS Max users—many of them on the Verizon network—say that they're getting worse reception than they used to in certain areas. The signal also seems to be cutting out intermittently. Here's how one person described it in the MacRumors forums:
I'm in South Carolina on VZW. My iPhone X consistently holds 3 or 4 bars of LTE in my home with solid speeds.

I activated XS Max yesterday and upon first activating/connecting LTE (reboot, airplane mode, etc.) I get nearly identical performance. Within a minute or two, the signal degrades and data stops working. Disabling LTE results in a full 3G signal with 3G data - no issues, rock solid. Re-enabling LTE works for a minute or two. Lather rinse repeat.
One theory that's been floated about this involves Apple's shift from Qualcomm modems to those made by Intel for customers of legacy CDMA carriers like Verizon and Sprint. Basically, those people used to have Qualcomm modems might see worse LTE service in fringe areas, due to some never-ending patent dispute. Others simply blame the issue on Apple's new antenna design and say it can't be fixed.
These connectivity problems don't appear to be limited to LTE, either. A separate group of people is complaining about slower wifi speeds with the new iPhone XS series. This issue, however, appears to be a bug related to how the device switches between 2.4GHz and 5GHz. It looks like these folks suffered speed issues because their phones were switching between the two networks and sometimes defaulting to the slower 2.4GHz network. This is thankfully something that Apple can probably fix in an iOS update.
---
Camera stuff
I almost called this one Cameragate, but that seems overly dramatic compared to the other two batches of complaints. That's because this seems like a feature, not a bug.
Forum folks are also talking about excessive skin-smoothing in photos taken with the iPhone XS camera, especially the front-facing selfie camera. Some have even called it a beauty filter since it's especially noticeable on photos of faces. If you zoom in close enough, you'll see that the iPhone XS images have a softer quality. We noticed it in our testing, though it seemed related less to an unwanted beauty effect that Apple hasn't said anything about, and more about reducing noise in low-light images. Unboxed Therapy did an annoying video about this issue, too.
But as this Medium post explains, this isn't happening because something is wrong with the iPhone XS camera. The smoother appearance of iPhone XS cameras is related to the new Smart HDR feature which combines multiple exposures to produce a better image with more realistic contrast. Because the iPhone software is getting rid of too-bright highlights and too-dark shadows, more textured images, including photos of skin, appear to be smoother. This noise reduction is necessary because the iPhone is taking multiple photos at once, each with a shorter shutter speed and higher ISO. The Smart HDR software combines these images and removes the noise. Zooming in to rough textures might reveal some loss of local contrast and make those textures appear smoother.
Don't like this? Great news, evidence suggests that turning off Smart HDR in the camera settings might remove some of the smoothing. Another option? Don't zoom in super close on someone's skin.
---
More problems?
Let us know in the comments. We'll update this post as necessary.