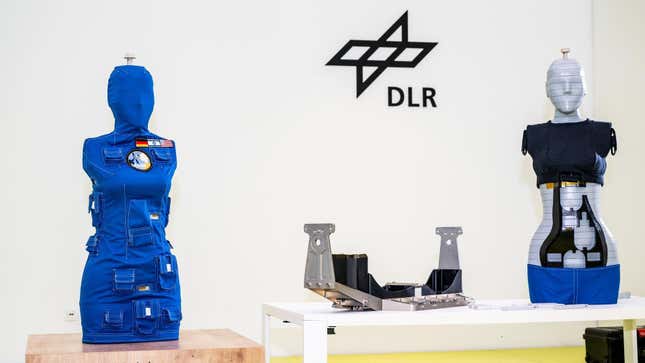 NASA's Artemis 1 mission may not have had real astronauts on board the Orion capsule, but there was an inanimate crew that went on the lunar trip. Two of the manikins that took part in the inaugural mission have been returned to their home in Germany, where the data they collected will be used to design ways to mitigate the effects of radiation on astronauts.
Astronomers Could Soon Get Warnings When SpaceX Satellites Threaten Their View
On November 16, 2022, the Orion capsule lifted off from Florida's Kennedy Space Center, carrying three manikins on board: Moonikin Campos, named after Apollo 13 engineer Arturo Campos, and two torsos mimicking the female form nicknamed Helga and Zohar. Following a historic 1.4-million-mile (2.25-million-km) journey to the Moon and back, Orion splashed down in the Pacific Ocean on December 11 and the three manikins were extracted from the spacecraft in January.
Campos was shipped off to NASA's Johnson Space Center in Houston where it will be analyzed to see how much the Orion spacecraft protects astronauts on their way to the Moon. Helga and Zohar, on the other hand, were returned to the German Aerospace Center in Cologne.
Helga and Zohar were part of the Matroshka AstroRad Radiation Experiment (MARE) investigation, a collaboration between the German Space Agency (DLR) and Israeli firm StemRad. The pair were both equipped with radiation detectors but only Zohar was outfitted with a protective vest known as AstroRad while Helga had a less enjoyable experience, basking in all the space radiation unprotected.
G/O Media may get a commission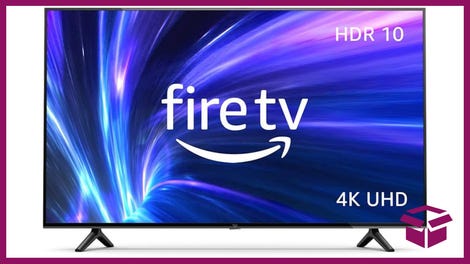 42% Off
Amazon Fire TV 50" 4K Smart TV
"The active radiation detectors have delivered consistent, high-quality data," Thomas Berger, head of the MARE experiment at the DLR Institute of Aerospace Medicine, said in a statement. "At the DLR Institute in Cologne, we will now begin the evaluation of the more than 12,000 passive radiation detectors made of small crystals located throughout the two measuring bodies."
The data will create a three-dimensional image of the human body that will reveal the overall radiation exposure on the bones and organs during the trip to the Moon and back. Additionally, the information provided by the two manikins will show the effectiveness of the AstroRad vest.
At its maximum distance, Orion was 268,554 miles (432,194 kilometers) from Earth, away from Earth's protective magnetosphere that shields us from harmful radiation. Women also may be at a greater risk of suffering from the harmful effects of space radiation, which could affect their reproductive health and put them at greater risk of developing cancer.
As the space industry prepares for longer-duration spaceflight ventures, there is a growing need to mitigate the effects of radiation on the human body. "Radiation exposure is one of the main unsolved medical challenges of human spaceflight," Anke Kaysser-Pyzalla, Chair of the DLR executive board, said in a statement. "We need to understand it more precisely to develop effective measures to protect humans in space."
The evaluation process will take several months, with the results of the experiment expected to be announced by the end of the year. "We can already see that some of our assumptions about radiation exposure during lunar travel are confirmed," Berger said. "Now that we have access to all of the available measurement data, we can begin to draw more detailed conclusions."
More: NASA Will Soon Reveal Who's Flying to the Moon for the Artemis 2 Mission