Prepare your two-tone sunglasses — Mannequin is getting remade. And this is one remake that actually has potential to rock, if they do it justice.
Moviehloe is reporting that Gladden Entertainment is in the early development stages to bring back the unsung classic about a mannequin who comes to life. But for this remake be a success, there are certain elements they will need to take into consideration. First and foremost is casting. Who can replace Andrew McCarthy, Kim Cattrall, an over-the-top James Spader and, of course, the wonderful Hollywood Montrose?
Which brings us to the next important element of any successful Mannequin remake, the fashion. Forget Sex And The City's Pat Fields look, we need a whole new designer and vision to upgrade the various role-playing montages our new mannequin and window-dresser will no doubt have...
G/O Media may get a commission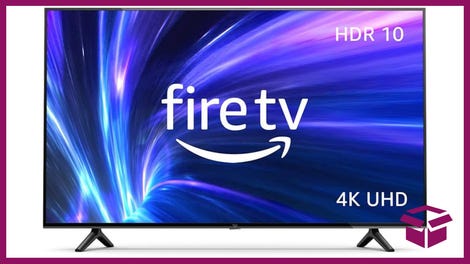 42% Off
Amazon Fire TV 50" 4K Smart TV
And finally, the music. It's gotta be good enough to win an Oscar, which is what happened with the original. So that means no Fall Out Boy renditions of "Nothing's Gonna Stop Us Now" break out the big guns, Hollywood, and get Lady GaGa involved, stat.