Internet outcries over the cover to upcoming Marvel comic Marvel Divas have reached the ears of editor in chief Joe Quesada, and he'd like to address them. Well, pretend to address them, anyway.
Sister blog Jezebel was just one of the voices complaining about the July-launching series that, essentially, rips off Sex And The City and indie comic Ultra by pairing up four superheroines so that they can talk about boys and shoes (Sadly, I'm only semi-joking; here's series writer Roberto Aguirre-Sacasa introducing the concept last month: "In the series, they're an unlikely foursome of friends—Black Cat, Hell Cat, Firestar, and Photon—with TWO things in common: They're all leading double-lives and they're all having romantic trouble... there's definitely that 'naughty' element to it, but I also think the series is doing to a deeper place, asking question about what it means...truly means...to be a woman in an industry dominated by testosterone and guns. (And I mean both the super hero industry and the comic book industry.) But mostly it's just a lot of hot fun"). But when a fan suggested that what we'd read about the series so far looked a little sexist, Marvel's Quesada was quick to dissemble:
If you're [a] Marvel reader and truly feel we're sexist, then why are you reading our books? Now, perhaps you're not a Marvel reader, then if that's the case, I'm not quite sure what you're criticizing if you don't read our books?

...The cold hard reality of publishing and trying to sell our books to as many people as possible, so here's an example of what happens more often than you may think here at Marvel. From time to time, we'll be launching a title that doesn't focus very heavily on the super heroic. From time to time I'll get a cover sketch and it doesn't have a costumed hero or villain on the cover, what we internally refer to as a "quiet cover." On those occasions, more often than not, I ask my editors to direct their cover artist to give me at least a first issue cover with the characters in costume. Why? Because it will help launch a book that will most likely have trouble latching onto a large audience. We want to give every title the best possible chance to be successful. Marvel Divas is no different and that's why you're seeing our strong female leads in their super hero personas. Let me try an example outside of comics. I'm a huge fan of Pink, I really dig her music and love her voice. Love her or hate her, I would say that she's an amazingly strong and intelligent female performer and song writer in the pop genre. In many of her songs she even criticizes the over sexualized female pop stars of the day and their over the top videos. But when you look at Pink's CD covers, while she's looking strong and like she's looking like she's having fun, she's also looking really sexy. The reason is simple, she's trying to grab people's attention and sell some albums. Comics are no different and as much a part of the entertainment business as any other medium, and the cold hard truth is that if we were to launch Marvel Divas with a "quiet cover," I guarantee you the book would be canceled before it hits the shelves. That's it in a nutshell, I could sugar coat it for you and give you a million other reasons that would sound plausible, but that's not what I do.
So there you have it; Pink is to blame for the crazy proportions and arched backs of this cover:

G/O Media may get a commission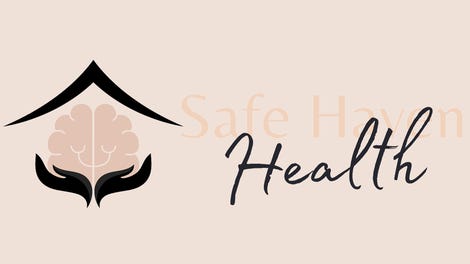 Addiction counseling
Safe Haven Health
Well, Pink and the realities of the comic book marketplace, that is. Shame on you all. You made this happen.
My Cup O' Joe [MySpace]