If you're reading this article, then there's a very good chance you've dreamed about creating your own comic at some point (if you haven't already). There are a multitude of reasons why most people end up not fulfilling that dream, but Marvel Comics wants to change that with its new "Create Your Own" initiative.
Marvel: Create Your Own is a new service developed by the publisher, in partnership with Tap Tap Comics, that allows anyone to create webcomics regardless of whether they can draw. Users simply select a posable, 3D-rendered character, panels, and the background of their choice before adding in speech bubbles and dialogue. Users can then upload their comics to Create Your Own's website via desktop or a mobile application and admire one another's creations. It's a lot like some of the other comics creation applications that are already on the market, but Create Your Own is unique in that it's an official Marvel product specifically meant for you to play around with their intellectual property.
While it's always great to see companies encouraging folks to get into the arts (get into the arts!), Create Your Own does come with a number of rules and stipulations that might give potential creators pause—including, but not limited to, not getting paid for the work they create. According to the terms of use, there are a number of things you aren't allowed to include in comics created with Create Your Own, including:
Content that could frighten or upset young children or the parents of young children

Double entendres

Sensationalism (killer bees, gossip, aliens, scandal, etc.)

Obscenity, bad or offensive language, proxies for bad or offensive language (X@#%!), body parts, or noises related to bodily functions

Politics (lobbyists, PAC sites, political campaigns, alternative lifestyle advocacies)

Other controversial topics (social issues, etc.)
Marvel and Tap Tap also clearly state that the content created with the service belongs to them and that users' creations may be periodically reviewed to make sure that they aren't in violation of the terms of use.
Even with all of these rules and provisions being put in place to make Marvel: Create Your Own a fun social network for comics fans to play around with, there's no way in hell that people aren't going to abuse the service to make things that Marvel, and by extension Disney, would probably rather they not. Your account may be flagged if you attempt to upload an offensive, problematic comic directly to Marvel's website, but there's nothing stopping people from making something, taking a screenshot, and adding whatever kinds of prohibited content they want before uploading it to the internet elsewhere.
It's a somewhat unfortunate thing to think about, but that's what happens frequently here on the internet. Marvel: Create Your Own isn't yet available to the public, but you can sign up for alerts about its release date now and look forward to making your own Marvel comics some time next year.
G/O Media may get a commission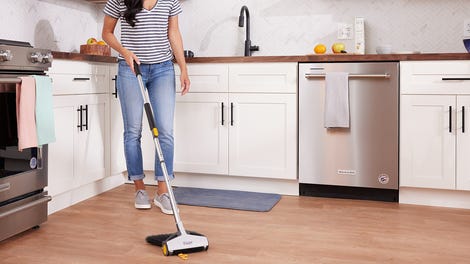 BOGO 50% Off
Flippr - BOGO 50% Off
[Marvel]