There's a brand new set of crazy rumors for The Dark Knight Rises. And a brand new Avengers clip showcasing a confrontation between Bruce Banner and the Black Widow. Plus Iron Man 3 casting news gives us a huge set of plot hints. And there are some huge spoilers for Amy Pond's Doctor Who swansong.
Spoilers below!
Top image from Avengers
The Dark Knight Rises
Internet rumors are like a game of telephone: constantly being garbled. One spy deep within the organization (read: somebody who claims to have seen a call sheet) had the internet aflutter, with reports that Bane breaks Batman's leg, not his back. This has since been corrected. (By the original source.) Following this breakage, rumor has it Bane spends a long time in prison — possibly the whole eight-year gap between the last movie and the main part of this one. Also, Bruce Wayne climbing out of someplace is juxtaposed with the young Talia al Ghul climbing out of a well, as glimpsed in the trailers. Feel free to believe as much as you want from someone who confuses legs and backs. [Comic Book Movie]
In actual Dark Knight Rises news, you can catch the new trailer before The Avengers. [First Showing]
---
The Avengers
Speaking of those crazy Avengers kids, Digital Spy has a list of ten spoilers for the film, including that set pictures of Stan Lee's cameo are misleading. Here's a snippet:
5. Agent Coulson outs himself as a bit of a fanboy, telling Steve Rogers he has a collection of mint condition Captain America trading cards.
G/O Media may get a commission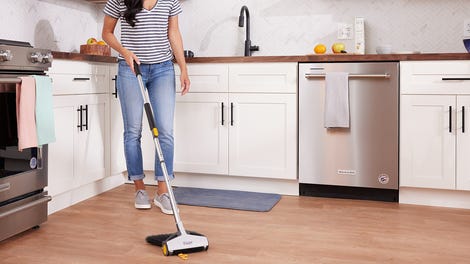 BOGO 50% Off
Flippr - BOGO 50% Off
The rest can be found [here.]
While you're at Digital Spy you can also watch this 25-minute long press conference video taken in London. [Digital Spy]
It may be too soon for casting spoilers for the sequel to a film that hasn't opened yet, but that's not going to stop the internet. Casting rumors are already flying that Alexis Denisof's (Angel, Dollhouse) innocent-sounding character of "The Other" will be a major evil player in Avengers 2. In other Joss Whedon Repertory Theater news, a full cast list reveals that Dollhouse's Enver Gjokaj has a minor role in The Avengers. [Comic Book Movie]
Mark Ruffalo stopped by The Graham Norton Show with part of a clip from Comic Con. [Coming Soon]

If you still want more, here are some Captain America- and Hulk-centric international television spots. [Coming Soon]
---
Iron Man 3
There's word that Guy Pearce, the only man to have ever played Edward VIII, Harry Houdini and Andy Warhol, may be adding Dr. Aldrich Killian to his repertoire. Killian hails from Warren Ellis' 2005 Extremis storyline. This gives weight to earlier rumors that Iron Man 3's plot will be at least partly based on Extremis. [Coming Soon]
---
Dark Shadows
There's never-before-seen footage in this new international trailer. [Coming Soon]
---
Abraham Lincoln: Vampire Hunter
In case you were worried this would become a staple of seventh grade history classes the world over, fear no more. The flick is getting an R rating. Seth Grahame-Smith, author of the novel the film is based on and noted Jane Austen collaborator, says:
""We don't kill a baby in the film, but we are an R-rated film. There are creatures getting their heads cut off, naked women interacting with vampires, limbs flying, and blood splatters. You know, there's a dark, gory violence to the movie. We certainly don't shy away from that."
---
Men in Black 3
The third television spot for this movie aired this past weekend. [Coming Soon]

---
Lone Ranger
Here are some new set photos for the film, in which Johnny Depp plays Tonto. [Coming Soon]

---
Agent 13
Universal just purchased this script, described as a "scifi action film." Already they're putting a strong team together with Rupert Wyatt ( Rise of the Planet of the Apes) behind the camera and Charlize Theron (Prometheus) attached to star. [Coming Soon]
---
Boy Nobody
In an increasingly common move, Jaden Smith (After Earth, Karate Kid) is being looked at to star in a film adaptation of a book that hasn't even been published yet. Boy Nobody, a YA novel about a "teenage Jason Bourne" who has been trained to have no feelings, hits shelves in 2013. [Coming Soon]
---
Jack and Diane
Here's a poster for the lesbian werewolf film. [Coming Soon]

---
Ground Control to Major Tom
Just entering development hell is Ground Control to Major Tom. Disney just laid out a small (six-figure) fortune for the script. We're not even a hundred percent sure it's a science fiction flick, but what a waste of a title if it isn't. We do know that Seth Gordon (The King of Kong) is attached to direct and that it was pitched as a "romantic comedy." We'll keep you posted. [First Showing]
---
Doctor Who
After piecing together a handful of eye-witness accounts of the filming, it's clear that Amy and Rory's final episode has a shocking climax. The TARDIS gets lit on fire and then appears to turn to either stone or ashes. Amy runs from the TARDIS, and toward a weeping Angel, as the Doctor yells "No, don't do this!" and River watches. Speculation is that Amy gets herself sent back in time so she can grow old with Rory, thus allowing them to leave the show. Especially if the Doctor can't rescue those who've been time-displaced by an Angel, which we don't know for sure — but makes more sense than anything else. [Doctor Who TV]
And here are a couple more pictures of that cemetery scene, in which it appears that Amy is reading a book by Melody Malone, one of River Song's aliases. Did River Song turn literary? Also, notice River on set. And Matt Smith and the TARDIS are both around too. Photos by WENN.com. [Bleeding Cool]
---
Game of Thrones
We're getting even more info about Margaery Tyrell played by Natalie Dormer. Story editor Bryan Cogman explains that her new prominence in the show is due to tossing out the books' adherence to certain characters' point of view.
Margaery is pivotal to the plot of the novels, but she doesn't really come front and center until the fourth book and, even then, you don't know a whole lot about her. That's fun in its own way but we decided when plotting out the current season that it would serve the show better to give the character a stronger presence earlier on. It gave us the opportunity to examine a key part of the game (the arranged marriage) up close.
More at the link [Think Progress]
---
Awake
Here's the promo for this Thursday's episode "Game Day." [Spoiler TV]

We've got descriptions for next two episodes, "Slackwater" and "Say Hello to My Little Friend":
EPISODE 10 - Slackwater: SELLING OUT – LAURA INNES ('ER,' 'THE EVENT') GUEST STARS - Detective Britten (Jason Isaacs) and Bird (Steve Harris) look into what appears to be a case of gang violence, but clues from his other reality force him to look a little closer. Meanwhile, Hannah (Laura Allen) uses her intuition to talk through a tough situation with Rex's (Dylan Minnette) girlfriend Emma (Daniela Bobadilla). Later, Captain Harper (guest star Laura Innes) finds herself having to take back a promise and Detective Vega (Wilmer Valderrama) is planning Britten's going away party. Airs May 3rd.
EPISODE 11 – Say Hello to My Little Friend: THE LITTLE GUY – KEVIN WEISMAN ('ALIAS') AND LAURA INNES ('ER,' 'THE EVENT') GUEST STAR – A strange dream disrupts Detective Britten's ability to switch to his other reality and the appearance of a mysterious man, (guest star Kevin Weisman) causes him distress. Soon memories of the accident begin to surface and Britten has to come to grips with one of his losses. Later, Captain Harper (guest star Laura Innes) shows growing concern over his erratic behavior. Meanwhile, Hannah (Laura Allen) works to mend the ties between Emma (Daniela Bobadilla) and her family. Steve Harris, Wilmer Valderrama, BD Wong, Cherry Jones and Dylan Minnette also star. Airs May 10th.
[KSiteTV]
---
Once Upon a Time
Creator Jane Espenson talked to E! about the series finale, saying:
We have been holding our breath waiting for a Regina-Emma showdown-I would say just expect everything. Nothing's held back. The doors fly off, your socks and then your shoes, everything's going to fly off of you.
More at the link: [E! Online]
Here are the full description and stills for the next episode "An Apple Red as Blood":
Henry pleads with Emma to stay in Storybrooke and continue her quest as the savior of the fairytale dwellers, and Regina concocts a plan that could rid her of Emma forever. Meanwhile, back in the fairytale land that was, Snow White enlists the aid of her fellow fairytale cohorts to attack the Evil Queen and save Prince Charming's life.
---
Additional reporting by Marykate Jasper and Charlie Jane Anders.