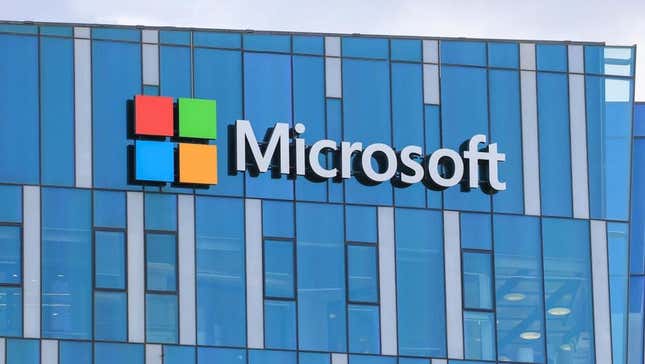 Microsoft is deprecating its WordPad software from Windows, leading to the end of a decades-old staple, the company announced on Friday. WordPad will no longer be available on future versions of Windows and Microsoft says it will no longer update existing software.
Warning! Microsoft Wants ChatGPT to Control Robots Next
WordPad was first introduced nearly 30 years ago for Windows 95, but in 2020, it was downgraded to an optional feature, meaning users could choose to delete WordPad from their system.
Microsoft redirected users to Microsoft Word and Windows NotePad as an alternative to the now-defunct WordPad. In a blog post listing its deprecated features, the company said: "WordPad is no longer being updated and will be removed in a future release of Windows." It continued: "We recommend Microsoft Word for rich text documents like .doc and .rtf and Windows Notepad for plain text documents like .txt."
Microsoft did not explain in the post why it is removing WordPad and did not immediately respond to Gizmodo's request for additional information.
The program was a free feature that could be used as a replacement for Microsoft Word, which requires a paid subscription plan to download the software. While WordPad has much of the same basic functionality as Word, it doesn't include obligator features such as spellcheck.
The company recently released updates for Notepad, which is also free, and noted in its post that "new versions [of Windows] also remove features and functionality, often because they've added a newer option."
Earlier this year, Microsoft also disabled its voice-assistant software, Cortana, and replaced it with voice access software for consumers to "control their PC and author text using their voice."