Microsoft, along with a slew of other major tech companies who opposed Trump's immigration ban, donated lots of cash and free services to the president on inauguration day, according to new Politico report. After donating a reported $250,000 in cash, and the same amount in technical services, to the Trump's inauguration parties on December 28, Microsoft CEO Satya Nadella condemned the ban in an Q&A with employees. He said, "There is no place for bias or bigotry in any society, in any context. That's where we start from. We will always as a company stand for that diversity and inclusion."
The question inevitably arises—is it possible for a company to stand for "diversity and inclusion" and donate money to a guy who is making good on his racist campaign promises? Of course not.
Unsurprisingly, other tech companies also donated lots of goodies to Trump's inauguration festivities, but the details on that are a little less clear. Like Microsoft, Politico reports that Amazon and Google donated both cash and tech services to Trump's big boy party, but the exact amounts are unknown. According to a Bloomberg report, Google is coordinating the funding of the legal brief that 127 tech companies—including Microsoft and Facebook—filed legal documents against Trump's executive order. Amazon, on other hand, filed motions in federal court on behalf of 49 of its employees who are citizens of the Muslim-majority countries Trump has banned.
Facebook didn't donate any cash to Trump, but confirmed to Politico that it made "an 'in-kind' donation by providing Instagram photo booths and a mini Oval Office it had set up for party-goers."
Tech companies that gave money to Trump after December 31 have yet to disclose their donations, since the inaugural committee has 90 days to report on its fundraising, so it remains how many companies that oppose ban gave money to the man responsible for it.
G/O Media may get a commission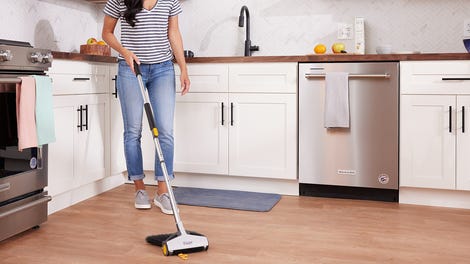 BOGO 50% Off
Flippr - BOGO 50% Off
It should come as no surprise that the tech warriors tried to win the president's favor as Trump—a man who campaigned on banning Muslim immigrants—entered into office.
As Trump begins to enact more of his racist and sexist campaign promises, will the tech warriors continue to kiss the ring? (Yes.)
[Politico]