Hoping that netbooks will get dramatically better as technology marches on? Not if Microsoft has anything to say about it. TechARP has apparently dug up their "maximum specs" for netbooks, and they ain't pretty.
They look a lot like the current specs you see in netbooks, actually, except that the screen size is limited to 10.2 inches (which has to annoy Acer and Dell, who have 11 and 12 inch "netbooks") and single-core processors can't exceed 2GHz. RAM is capped at 1GB like before, though storage is bumped to 250GB HDD or 64GB SSD and there's no limitation on graphics or touch capabilities.
The purpose of the dinky spec list is to delimit which machines can get away with running cheaper versions of Windows. Right now, computer makers pay about $15 for an XP license for a netbook, but more like $45 for a copy of Windows on a real computer. Since Windows 7 Home Premium works just fine on netbooks, there's no real way for them to sell it for $15 on some computers and $45 on others—it's the same bits, after all.
So they've got Windows Starter for this spec list, with its lousy 3 program cap—but Anytime Upgrade that'll make it easy for you to shell out money to bump up your OS when you get tired of Starter. I will say, though, I kind of agree that anything bigger than 10 inches is totally not a netbook. [TechARP via ZDnet]
G/O Media may get a commission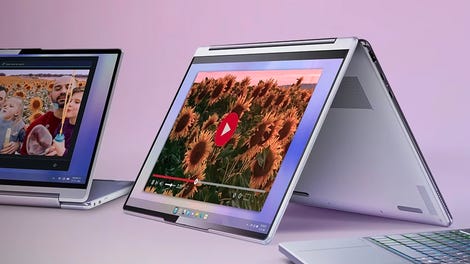 up to 70% off
Lenovo Spring Clearance